David Beckham celebrates 40th birthday in Arabian tent decorated with giant golden balls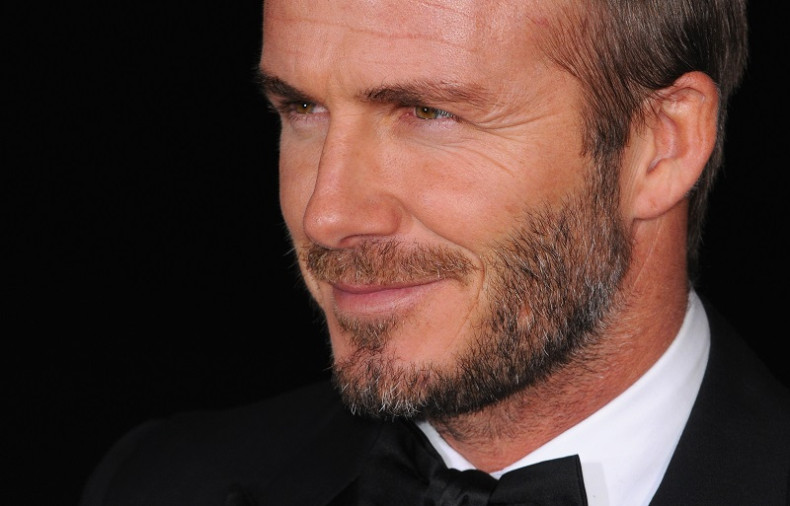 Ex-England footballer David Beckham kicked off his 40<sup>th birthday with a snap on Instagram, 24 hours after opening his account on the social media site.
Captioning the shot, he wrote: "Good morning and hello! It's great to finally be on Instagram, been a long time coming but I can't wait to start sharing all my special moments with you.
"Thank you for all your birthday messages so far. Looking forward to a great day with friends and family x."
His wife Victoria also shared a snap with her 4.2m Instagram followers: "So excited to be spending this special day with David and the kids in Marrakech! Welcome to Instagram @DavidBeckham! x vb #DB40."
The ex-England footballer will celebrate tonight at a lavish Arabian-themed banquet, decorated with enormous golden balls, according to a Sun report.
At the cost of £250,000, around 90 guests will eat local dishes prepared by world-class chefs in a huge tent. Two whole lambs cooked in a tradition Moroccan fire pit is the main dish, served with champagne.
Entertainment will be supplied by North African belly dancers and musicians.
The location of the five-star Amanjena Resort near Marrakesh is where the couple renewed their marriage vows in 2004.
"The Arabian banquet is reserved for the most special guests and they have only ever been held before for the Moroccan King or US President Bill Clinton.
"The whole resort is being cleared for them and staff are excited as we've never had so many famous people stay at one time. The golden balls are slightly tongue-in-cheek to pay homage to one of the world's greatest footballers."
Guests expected to attend include director Guy Ritchie, chef Gordon Ramsay, Beckham's best friend Dave Gardner and his girlfriend Liv Tyler. Others thought to be invited are Gary Neville, James Corden, Eva Longoria, Liz Hurley, David Walliams and rapper Snoop Dogg.
Actor Tom Cruise declined an invitation, citing prior work commitments.