David Dimbleby has got his first tattoo at the age of 75.
The Question Time host fulfilled a lifelong desire by getting a scorpion inked on his right shoulder. It represents his star sign, Scorpio.
"You are only old once. I have always wanted a tattoo," the veteran broadcaster told Radio Times.
"I thought I might as well have it done now. It's a dream come true for me," he added.
Dimbleby got the art done while making the maritime series, Britain and the Sea.
Although he initially declined the offer and had a black pencil mark put on his body, he later changed his mind when he saw a preview of the film.
Describing his trip to the Vagabond tattoo studio in east London, he said: "It took about 30 minutes - an hour in all - and I thought of Winston Churchill having his done while mine was being done.
"It wasn't painful at all, it just zings a bit. It's modest. It can't be seen unless I choose to show it to someone.
"I'm rather fond of it actually, this little scorpion sitting on my shoulder ready to attack my enemies."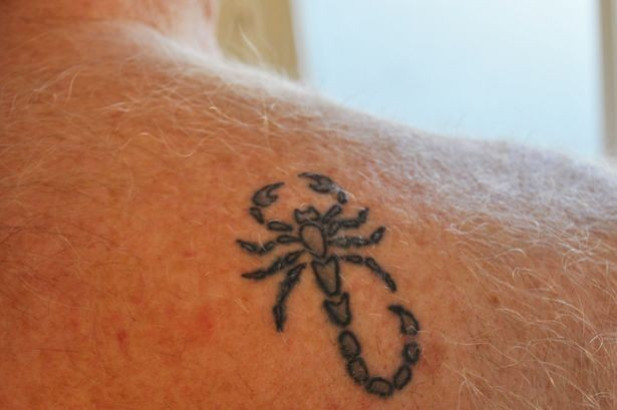 Although he was ready to make the plunge, he admitted that he was never tempted to get one near his "private parts" like singer Cheryl Cole, who has roses tattooed on her behind.
"It's beautifully done, actually. It's a work of art. They have these 3D tattoos now that are done using photographs, which are just astonishing, but I wasn't about to have one myself.
"And then there's Cheryl Cole's bottom...I wasn't tempted to have any private parts decorated, I have to tell you."
Dimbleby says his wife Belinda was "mildly amused" by his spontaneity.
"I believe she wanted a tattoo once, but has never got around to it. Maybe I'll be able to persuade her," he said.