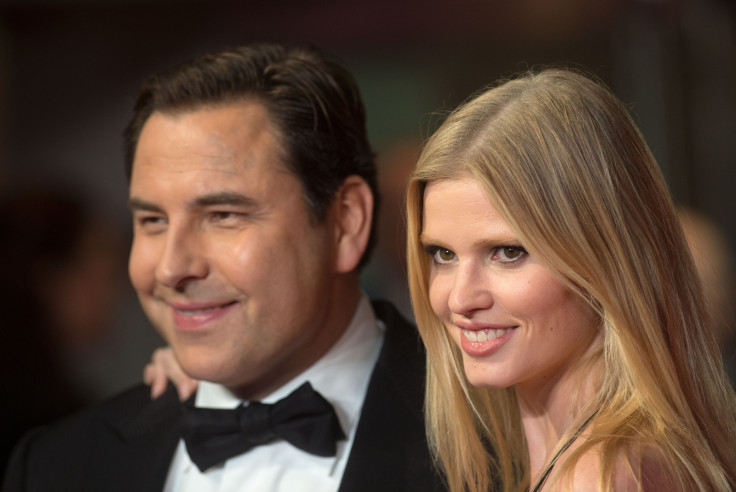 David Walliams and his model wife Lara Stones have finalised their divorce, just six months after their shock split. The Britain's Got Talent judge is said to have been left "devastated" after his wife of five years moved out of their north London home back in March, taking the couple's dog Bert and their two-year-old son Alfred with her. "David has been putting on a brave face. But people close to him are very worried because they know he's devastated," a source told The Sun at the time.
On 10 September the couple were granted a decree nisi by Judge Heather MacGregor at London's Central Family Court in a hearing lasting less than 60 seconds after the comic cited the blonde beauty's "unreasonable behaviour". Their union will be now be officially dissolved within six weeks.
Although neither Walliams nor Stone both agreed to take time out of their relationship, a source previously said that their break-up caught friends off guard. "David hopes it is a blip and that they can get the marriage back on track somehow, especially seeing as there is a child involved," an insider said.
Walliams started dating model Stone, who is 12 years his junior, in 2009 and they tied the knot a year later at central London's Claridge's hotel. The couple were last seen together in public on 23 December when they watched the London production of Edwards Scissorhands.
Although Stone revealed in 2014 that it was her partner's mean sense of humour that attracted her to him, after their split a source told the Daily Mirror that she had no intention of trying to make their marriage work.
"Lara has no intention of returning and will sign her divorce papers soon," the source said. "She has been telling people she is never going back. As far as she is concerned the marriage is finished."