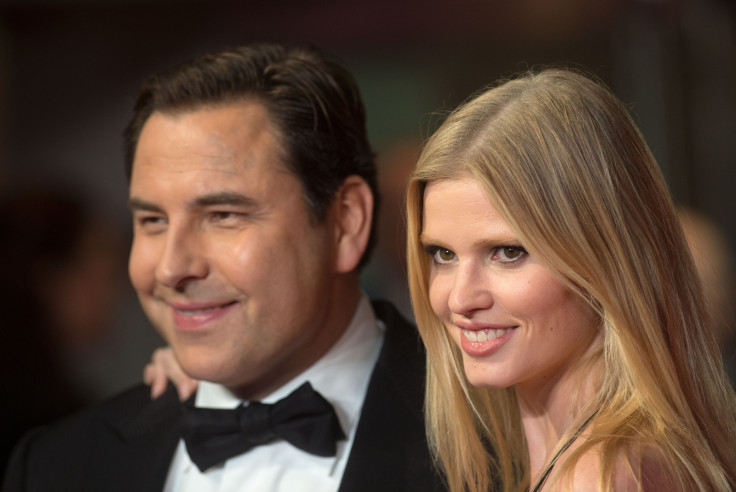 Just weeks after their split, Lara Stone is reportedly preparing to divorce estranged husband David Walliams.
Citing Dutch reports, the Mirror reports that the 31-year-old supermodel has contacted her lawyers to make their trial separation a more permanent arrangement.
"Lara has no intention of returning and will sign her divorce papers soon," the source said. "She has been telling people she is never going back. As far as she is concerned the marriage is finished."
Earlier in March, the Britain's Got Talent judge is said to have been left "devastated" after his wife of five years moved out of their north London home, taking the couple's dog Bert and their two-year-old son Alfred with her.
"David has been putting on a brave face. But people close to him are very worried because they know he's devastated," a source told The Sun at the time.
Although neither Walliams nor Stone have commented on the split rumours, a source said that their break-up caught friends off guard.
"David hopes it is a blip and that they can get the marriage back on track somehow, especially seeing as there is a child involved," the source added.
Walliams started dating model Stone, who is 12 years his junior, in 2009 and they tied the knot a year later at central London's Claridge's Hotel.
In August 2014, Stone revealed that it was his mean sense of humour that attracted her to him and helped her get over her nerves on their first date.
"I'd forgotten to thank him for dinner so I sent him a text. You know what he wrote back? 'Who's this?'" she told Dutch Vogue.
"I was shocked. I really thought he'd forgotten already. I only realised later he was joking. We have so much fun. I'm quite lucky."
The couple were last seen together in public on 23 December when they watched the London production of Edwards Scissorhands.