Deus Ex: Mankind Divided 'Augment Your Pre-Order' scheme shut down following fan complaints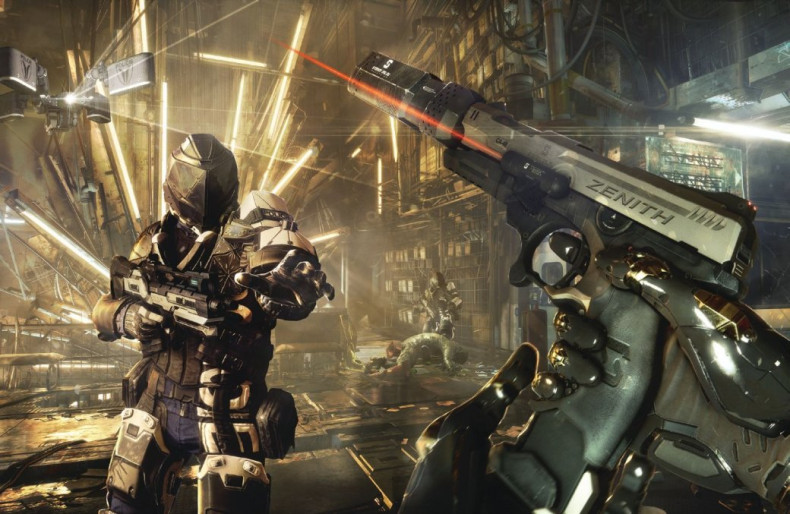 Square Enix has announced it is shutting down its controversial and convoluted pre-order scheme for upcoming shooter Deus Ex: Mankind Divided. The "Augment Your Pre-Order" programme let people choose from a selection of tiered pre-order bonuses attained progressively for the game's Day One edition.
In a statement on its website, Square and developer Eidos Montreal say they had intended to give players more choice but "quickly noticed that this approach created even more frustration than before, resulting in a resounding amount of negative feedback".
The last tier of the now-ditched pre-order scheme gave people the chance to play the game four days before its retail release but that too has been scrapped. The game will now be released for all on 23 February 2016.
The pre-order campaign has been replaced with a much more simple one that makes "all of the incentive content available to anyone who pre-orders Deus Ex: Mankind Divided or purchases a Day 1 edition of the game". This is actually quite a bit of stuff, including digital comic books, a novella, art book, a soundtrack sampler, an extra in-game mission and "covert agent packs".
Square say it will ensure any pre-orders already made will be changed to reflect the new scheme without requiring any input from the players who made those orders.
"Your feedback and input is of the utmost importance to us – as it's your loyalty and passion for our franchises that gives us the opportunity to continue providing you with great gaming experiences," reads its statement.
Deus Ex: Mankind Divided will be released on 23 February 2016 for PS4, Xbox One and PC.
For all the latest video game news follow us on Twitter @IBTGamesUK.