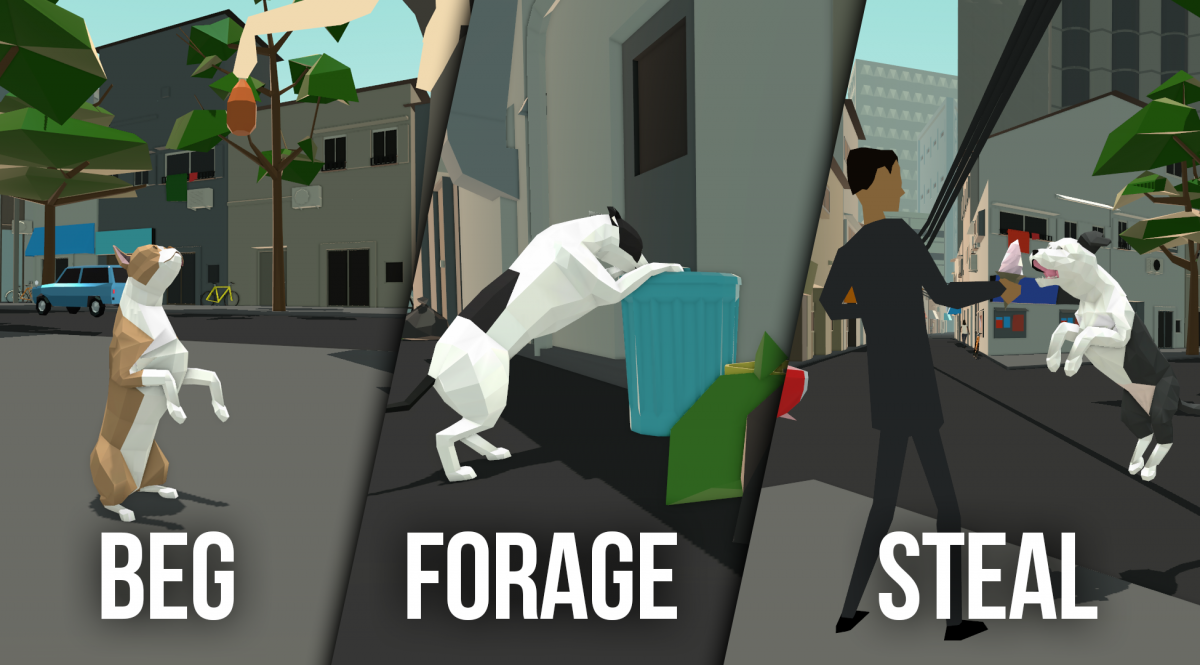 Have you ever wanted to play as a dog in a video game? That's a stupid question, of course you have. A new Kickstarter campaign has been launched for one such game: Home Free, a role-playing survival game that casts players as a stray dog in a procedurally generated city.
Home Free lets gamers play as over a dozen breeds of dog, with "many more colour and marking variations" and explore the city, finding where is best to seek shelter, where is best to find food and where you'll need to avoid packs of rival dogs.
The game's Kickstarter page explains more, and you can see the game in action in the trailer below.
Kevin Cancienne's development of the game span off from another project – Dog Park – a four-player multiplayer fighting/wrestling game that will form part of Home Free when it is eventually released. At the same time the developer worked on an engine that could procedurally generate a city. In Cancienne's own words, Dog Park, which debuted in September 2014, "provides the dogs, and the city project provides the world you'll explore".
The Kickstarter currently sits at $24,000 (£15,800) from 740 backers after just one day, targeting $50,000. It offers digital copies of the game, soundtracks, wallpapers, stickers, T-shirts and more as rewards for backers. Higher-end backers can also name a dog that appears in the game or get themselves – or their dog – scanned into the game.
Home Free is hoping to release in late 2016 on PC and Mac.
For all the latest video game news follow us on Twitter @IBTGamesUK.