Set in post-apocalyptic Bostonian wasteland, Bethesda's Fallout 4 emerged as the winner of the 19th Dice Awards organized by the Academy of Interactive Arts & Sciences (Aias). The best selling game bagged three awards, including game of the year, best role-playing/massively multiplayer game of the year and outstanding achievement in game direction.
At the Dice Summit, Bethesda Softworks's Todd Howard announced that the team is working on three "big and crazy" new long-term projects that are distinctive from the previous titles. "They're different than anything we've done before," he said.
Other winners at the premium gaming awards ceremony within the AAA category were Ori and the Blind Forest, Rocket League and the Witcher 3: Wild Hunt; Rocket League received the Dice Sprite Award for a game having disproportionate resources for development and exposure.
Fallout 4 has emerged as The Revenant of the gaming industry. After Dice, it is also leading the race in the 15th National Academy of Video Game Trade Reviewers (Navgtr) annual awards with 21 nominations in 56 categories. Last year, it shipped 12 million copies on launch day and pre-order. It broke the Grand Theft Auto 5 record for the highest number of players playing the game at the same time on Stream with more than 290,000 players on its launch date.
Last year, Monolith Productions' Middle-earth: Shadow of Mordor, which is inspired by J R R Tolkien's The Hobbit and The Lord of the Rings, won eight out of nine nominations including adventure game of the year, outstanding achievement in game direction, outstanding achievement in game design and outstanding innovation in gaming.
Aias is a non-profit body that organizes the Dice awards in recognition of the interactive arts.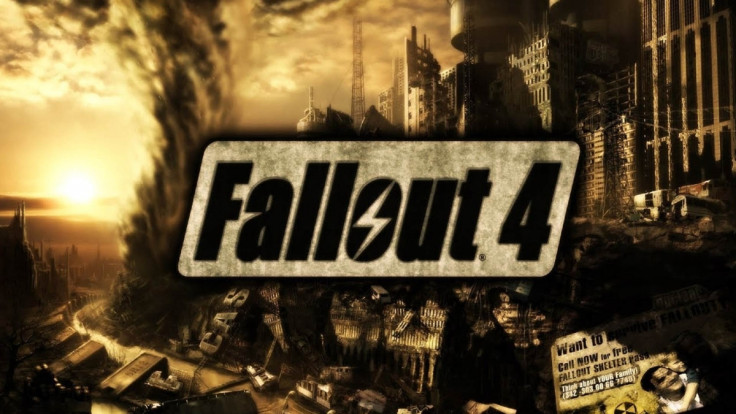 Complete list of winners:
Game of the Year: Fallout 4
Outstanding Achievement in Game Direction: Fallout 4
Adventure Game of the Year: Metal Gear Solid V: The Phantom Pain
Action Game of the Year: Star Wars Battlefront
Mobile Game of the Year: Fallout Shelter
Dice Sprite Award: Rocket League
Outstanding Achievement in Animation: Ori and the Blind Forest
Outstanding Achievement in Art Direction: Ori and the Blind Forest
Outstanding Achievement in Character: Rise of the Tomb Raider — Lara Croft
Outstanding Achievement in Original Music Composition: Ori and the Blind Forest
Outstanding Achievement in Sound Design: Star Wars Battlefront
Outstanding Achievement in Story: The Witcher 3: Wild Hunt
Outstanding Technical Achievement: Witcher 3: Wild Hunt
Family Game of the Year: Super Mario Maker
Fighting Game of the Year: Mortal Kombat X
Racing Game of the Year: Forza Motorsport 6
Role-Playing/Massively Multiplayer Game of the Year: Fallout 4
Sports Game of the Year: Rocket League
Strategy/Simulation Game of the Year: Heroes of the Storm
Handheld game of the Year: Helldivers
Outstanding Achievement in Online Gameplay: Rocket League
Outstanding Achievement in Game Design: The Witcher 3: Wild Hunt