Amber Rose recently surprised fans by filing for divorce from Wiz Khalifa, and now it looks as though their separation is becoming messier by the minute.
There are claims from the rapper's side that he wanted out of the marriage and told the model he was done before she reportedly became aware he was cheating on her with multiple women.
"I just didn't want to be married to her anymore," Khalifa, 27, reportedly told his friends before Rose, 30, filed the papers, according to TMZ.
But a close friend of Rose's, Hot 97 DJ Peter Rosenberg, says that Khalifa is just trying to save his image.
Speaking on his radio show, the DJ claimed the divorce actually stems from Rose walking in on her husband having sex in their home with two women at the same time.
"Amber walked in on him with two women at the same time," he said. "Twins, twin sisters, twin biological sisters - twincest you could call it."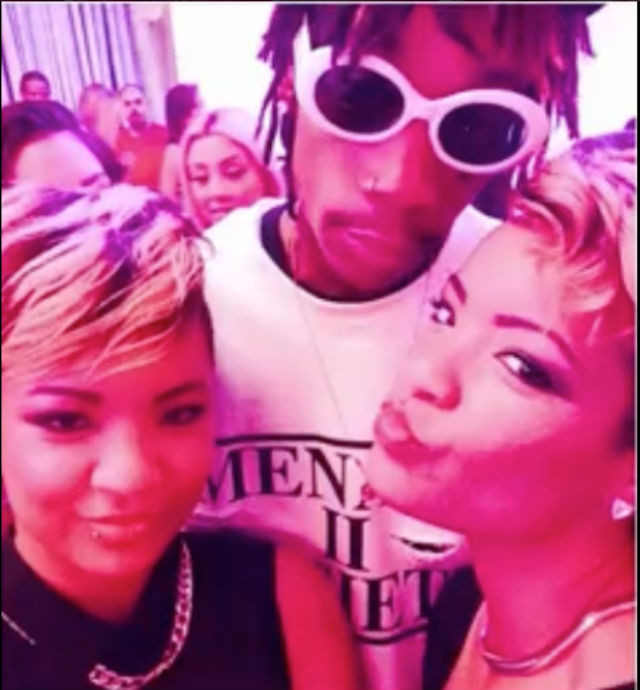 The DJ also rubbished claims the infidelity took place at a residence that rapper acquired after moving out of the couple's house.
"It was a home. It wasn't some new home that was just his," he said. "It was a home that he had. That she slept in. That's how she got in. She had a key. This wasn't some separate thing. It's a place she goes to".
He said that Khalifa's story - that he called time on the year-long marriage before any cheating took place - was an "easy way to spin it" for the rapper.
"She knew they had problems, she knew he wasn't happy. She wasn't happy either, but she was also like, 'He's touring, he's going through a lot, and at some point we're going to work on this again.' It's a marriage", Rosenberg said.
He also alleged that reports of Rose cheating with her new manager, Nick Cannon, were false and planted by Khalifa's media team.
The twins at the centre of the claims are LA fashion designers Jas and Ness Rose.
Khalifa recently shared a photo on Instagram of one of the twins on his balcony and a few moments later the twins shared a similar photo before quickly deleting it.