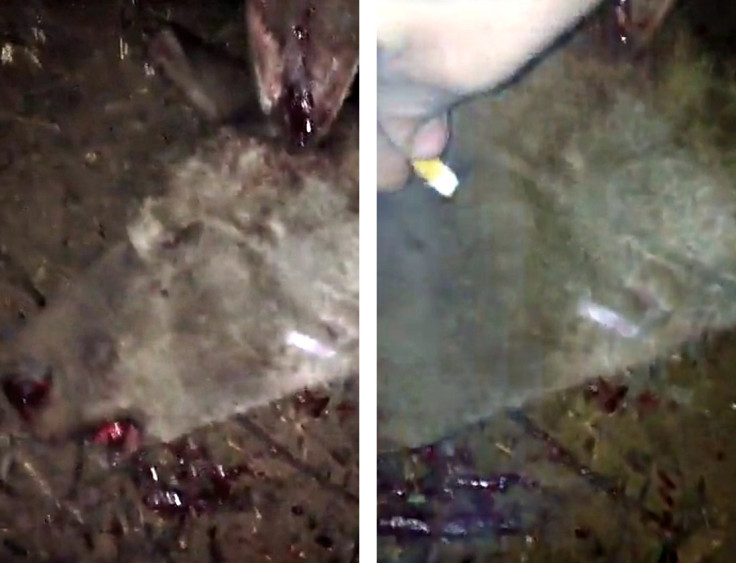 The Australian RSCA is appealing for information after, in a sadistic attack, a group of young men ran down a kangaroo with their car, tortured the dying animal, and then uploaded grisly images of the abuse on to Snapchat.
The Australian news website news.com.au reported that the men repeatedly stomped on the kangaroo until they decapitated it. It was only then that the kangaroo was put out of its misery after being stabbed with a knife and burned with cigarette butts.
The criminal abuse appears to have taken place in rural South Australia. The Australian RSPCA has said the incident occurred on 10 June and it is believed a small group of young males was involved, up to three men.
The animal welfare charity has said the attack would result in a serious cruelty allegation. One 17-year-old from the "southern suburbs" of South Australia had been interviewed by police in connection with the attack.
"It is alleged that the animal was run down by a vehicle and then stabbed with a knife and burned with a cigarette while still alive, by a group of young males," said Andrea Lewis, chief inspector of RSCPA said in a statement.
"It is also alleged that the males stomped on the kangaroo's head until it came off This horrific act of cruelty was allegedly captured on video and posted to the Snapchat social media platform on June 10," she added.
Under Australia's current Animal Welfare Act, penalties for aggravated animal cruelty can carry up to four years imprisonment or a fine and a fine of no less than A$50,000 (£29,000).
Anyone who witnessed the incident, has viewed the video or has copies or screenshots of the video, or has any additional information, is asked to contact the RSPCA South Australia's 24-hour cruelty hotline on 1300 4 777 22.