The Division: Data mining reveals 26 campaign missions, weapons list, DLC info and more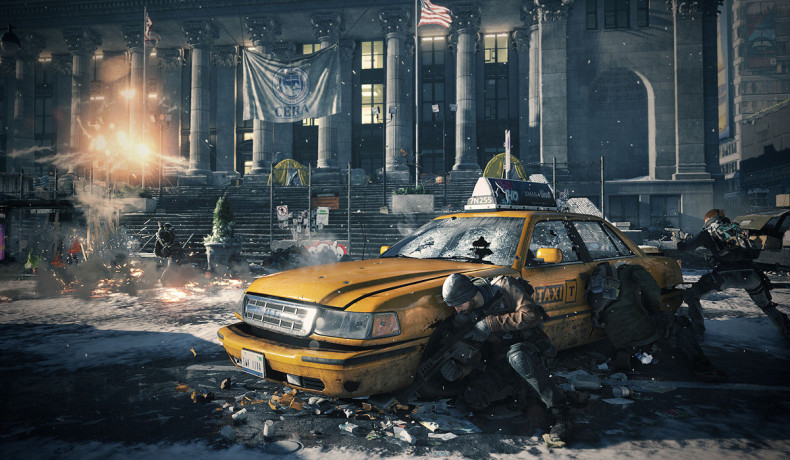 Ubisoft's anticipated shooter The Division will finally be released tomorrow (8 March) but one fan couldn't wait to unearth its secrets, embarking on a 21-hour data-mining session that has revealed a detailed weapons list, a list of campaign missions, information about future DLC, boss fights and some of the game's unannounced locations.
On Reddit, the fan posted his findings having data-mined files relating to the massively multiplayer online shooter, which is set in New York City following the outbreak of a deadly virus and the collapse of the US government.
According to the data, the core campaign, which can be played solo or co-operatively with players online, consists of 26 missions (named here if you don't mind a few minor spoilers). This is before you consider the various side missions, future updates and the Dark Zone – an open, player versus player (PVP) area where all the game's best items will be found.
One mission set in Brooklyn appears to be a prologue to the main campaign, as inferred by a portion of the game's script which was also discovered. Another called "Kill The Tank" appears to form part of the first batch of DLC. It's unclear whether this is an expansion or one of the free updates. There are also numerous references to drones.
Last week Ubisoft revealed plans for the first two free updates, as well as the first three paid expansions arriving this year – Underground, Survival and Last Stand.
A full list of the game's 130+ weapons has been put together here, with stats relating to accuracy, stability, range, and reload speed included for some of them. Some 200,000 audio files have also been found, including files revealing more about the game's virus, the ending and its end-game content. If you want to hear them, YouTube channel ItsGamerDoc has put them all together here.
For all the latest video game news follow us on Twitter @IBTGamesUK.