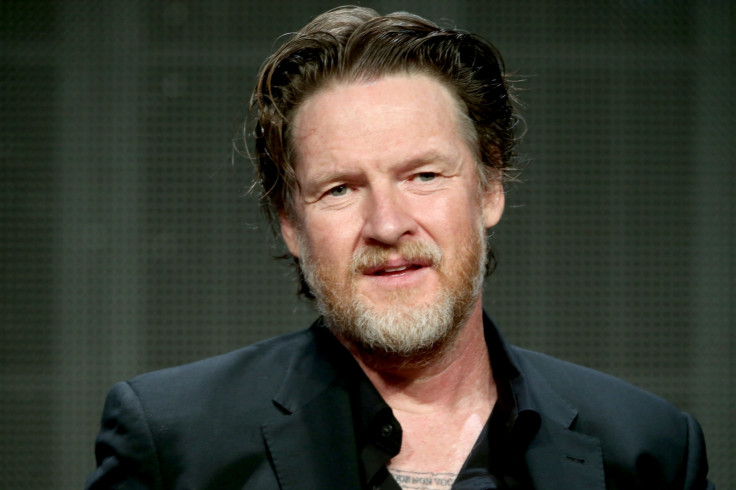 Gotham star Donal Logue's daughter has returned home almost two weeks after she went missing. The actor, who plays Detective Harvey Bullock in Fox's crime drama, confirmed she had been found via a message posted to his Twitter account.
"Thank you ALL for the love and support. We are good," Logue he told his 119k followers. "Kasey and I wish to thank the NYPD. FBI, @MissingKids and countless others."
Jade, who was born Arlo Logue, went missing on 26 June after visiting Brooklyn's Barclay Centre. Logue confirmed his 6ft 2 child was last seen wearing a lime green hoodie and a dark green military parka.
During the ordeal, Logue and his ex-wife Kasey Walker made several pleas for information on Jade's whereabouts. Although little was known about the circumstances surrounding her disappearance, Logue voiced his concerns that she was being exploited by "predators", suggesting that multiple parties were involved.
"Whoever has her, please release her – no questions asked," he wrote in a post shared on his Twitter page on 4 July.
In addition to law enforcement officials, several Hollywood stars joined the massive hunt for the youngster. Celebrities including Olivia Wilde, Ben McKenzie and Morena Baccarin all rallied in support of the actor by retweeting his messages and also posting messages of their own. Logue's Sons of Anarchy co-star Danny Trejo even recorded an impassioned plea for the teenager's safe return.
Logue last reached out on Thursday ( 6 July) with a message urging her to make contact. "Jade, c'mon home, you sweet, beautiful, soul. We love and miss you dearly," he tweeted.
The 52-year-old star's nightmare came to an end over the weekend when the teenager was found.
"Jade is now safely back home with her family", his representative is in a statement. "Donal is incredibly thankful for everyone's support, and especially to the NYPD, FBI and Team Adam NCMEC for her safe return."