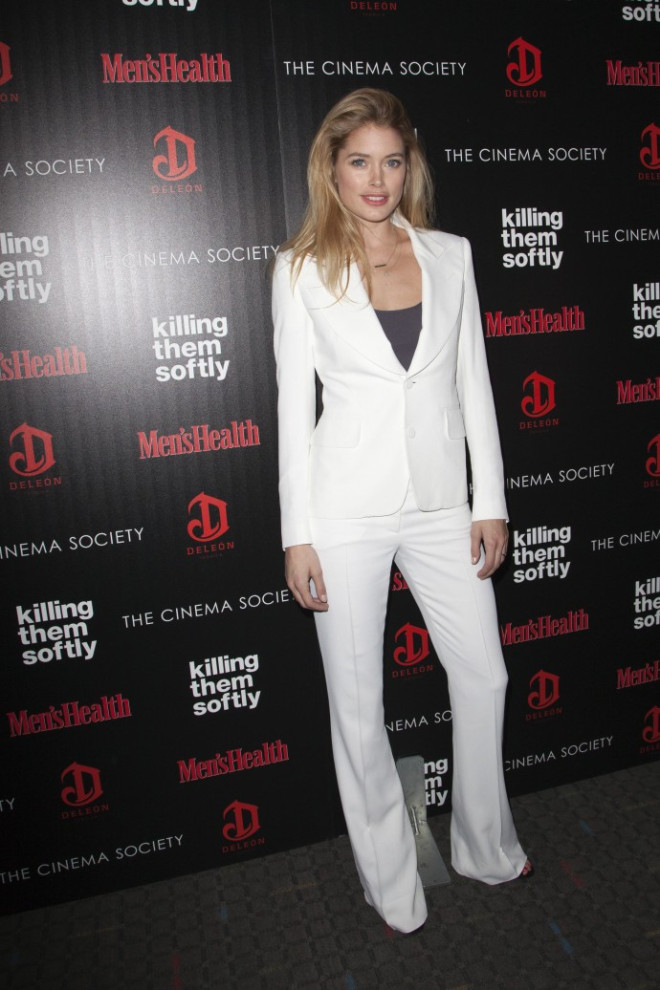 Doutzen Kroes has revealed that she is expecting her second child, a baby girl with her husband, Dutch deejay and producer Sunnery James.
The 29-year-old Victoria's Secret Angel posted a makeup-free selfie on her Instagram account along with the caption: "Almost 6 months pregnant with a a girl #happy"
Kroes had shared a black and white nude picture of her barely-there baby bump to announce her pregnancy on 6 February.
"This is not a #throwbackthursday this is now! So happy to share with you that we are expecting," she posted on her Instagram account.
James also took to his Twitter account and wrote: "Super happy to announce that we're expecting new love in our life! My beautiful wifey is pregnant."
Doutzen and Sunnery tied the knot in November 2010 and welcomed their first child, a son named Phyllon, in January 2011.
Kroes has previously admitted that she feels guilty about being in the fashion industry.
"I'm not a sample size at all,' she said. "At some shows I know they have been using very young girls who have not gone into the change of the body yet - no hips, no boobs. I'm 28 and I've had a baby. I have a woman's body, and once in a while you run into the fact that things are not fitting the way they should be. But I joke about it and say, "What 13-year-old girl was wearing this?" If they think I'm too fat, I'd rather not do the job - because I am super-healthy and fit and I'm so happy the way I am."