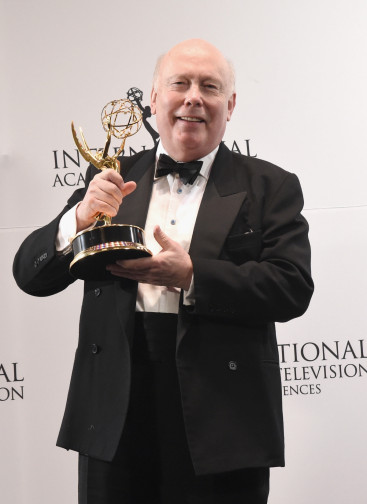 As Downton Abbey prepares to wrap up its sixth and final series, the International Emmy Awards has honoured Julian Fellowes, the creator of the popular British period drama. The 66-year-old director and screen writer was the proud recipient of the Founders award at the annual ceremony held in New York.
Lord Fellowes was presented with the prestigious accolade by one of the show's stars, Elizabeth McGovern, who played Countess of Grantham Lady Cora Crawley in the hit ITV show. She was joined by the programme's executive producer Gareth Neame to hand over the prize.
"We give the Founders Award to somebody whose work crosses cultural boundaries to touch our common humanity," said Bruce L. Paisner, president and CEO of the International Academy of Television Arts & Sciences. "It's amazing with 'Downton' -- almost any place you go in the world people watch it, like it and refer to the characters."
He added: "In the guise of early 20th century aristocrats and the people who work for them, Julian has recreated everybody so people can see themselves and their situations and their life in these characters."
Although the UK had led the nominations at the awards ceremony, it was France that came out on top on the night, taking home three awards, including best drama series for hit crime thriller Engrenages. The Man Who Saved the Louvre - a film about Jacques Jaujard, the director of the French National Museums during the Nazi occupation of France - won best arts programming. Soldat Blanc (White Soldier) won the TV movie/mini-series award.
Brazil bagged two Emmys: Best telenovela - a limited-run serial drama - for Imperio (Empire) and best comedy for Doce de Mae (Sweet Mother). The best actor award went to Maarten Heijmans of the Netherlands for Ramses. The only other British winner was Sky's 50 Ways to Kill Your Mammy in the non-scripted entertainment category.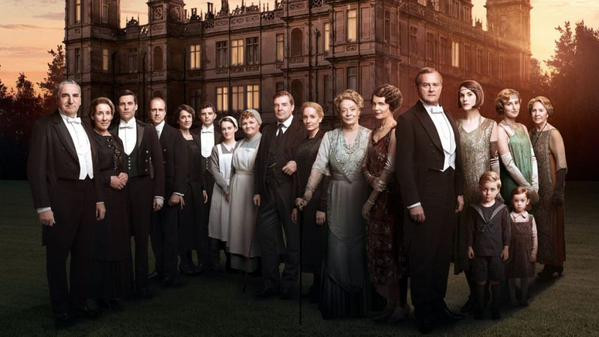 International Emmy 2015 winners list:
Arts programming
Illustre et Inconnu: Comment Jacques Jaujard a Sauvé le Louvre (The Man Who Saved the Louvre)
Best performance by an actor
Best performance by an actress
Comedy
Doce de Mae (Sweet Mother)
Drama series
Spiral Season 5 (Engrenages)
Best documentary
Non-English language U.S. primetime program
Arrepentidos: El Infierno de Montoya
Non-scripted entertainment
50 Ways to Kill Your Mammy
Telenovela: Império (Empire)
TV movie/miniseries: Soldat Blanc (White Soldier)