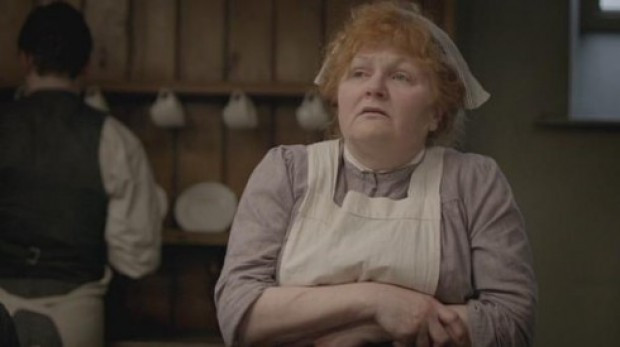 Downton Abbey star Lesley Nicol has channelled her inner model for the latest issue of German Vogue.
The actress, who plays cook Mrs Patmore in the ITV1 show, become an unlikely candidate for the high-fashion weekly after the magazine did a spread dedicated to the show.
Wearing a glamorous dress by designer Marina Rinaldi for the shoot, she was photographed by renowned fashion photographer Bruce Weber.
She told the Sun: "You wouldn't normally think of me doing this type of thing. But the commissioning editor of German Vogue is a big fan of Downton and Bruce said that Mrs Patmore is his favourite character. It was divine and it's all because of the show."
Nicol's co-stars Michelle Dockery and Rob James-Collier will also appear in the issue, which will be published next month.