DRC: Ban of Human Rights Watch researcher Ida Sawyer slammed by institutions and activists
Work permit denial reflects brutal curbs on free speech, says monitoring group.
Human rights institutions have slammed the expulsion of Ida Sawyer, an international rights monitor and researcher with Human Rights Watch (HRW), from continuing to work in the Democratic Republic of Congo (DRC) by revoking her work permit. Since January 2015, the Congolese government has imposed a harsh crackdown against those who have criticised or opposed perceived attempts of current President Joseph Kabila to hold on to power beyond his constitutionally mandated two-term limit (See: Brutal crackdown of critics).
According to HRW, the authorities' decision to block Sawyer from continuing to conduct research and advocacy on a wide range of human rights abuses by the government and by non-state armed groups is "the latest attempt to curtail human rights reporting during a period of increased government repression".
Sawyer has lived and worked for HRW in DRC since January 2008. "The Congolese government's move to bar an experienced Human Rights Watch researcher under the guise of a work permit matter should fool no one," Kenneth Roth, HRW executive director, said.
"This is about more than forcing Ida Sawyer out of Congo, but is a brazen attempt to muzzle reporting on the government's brutal repression of those supporting presidential term limits."
Danae Dholakia, the UK Special Envoy to the Great Lakes on Twitter condemned Sawyer's expulsion as a "Step in wrong direction".
Panzi Foundation: Sawyer's work is 'critically necessary'
Describing how Sawyer's expulsion "follows similar tactics used to expel" other international officials, human rights activist and executive director of Panzi Foundation USA, Naama Haviv, condemned the move.
"The work done by Ida Sawyer, and HRW is fair, impartial, and critically necessary. Monitoring progress and challenges, and encouraging free speech should not be controversial. The voices of Congolese citizens are clear, and now, more than ever – free, fair, credible, and on-time elections are urgently needed," she said.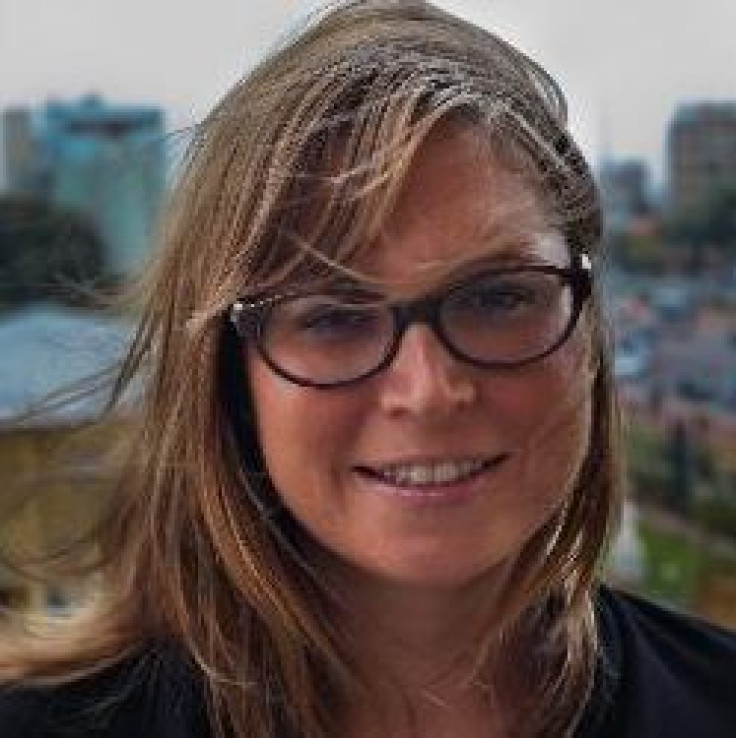 Senior Human Rights Watch researcher Ida Sawyer was blocked from continuing to work in the DRC on 8 August
Ida Sawyer
The researcher's expulsion was also heavily criticised by Congolese youth activist group Lutte pour Le Changement (LUCHA), that said it has "no words strong enough to condemn this umpteenth sign of an authoritarian drift that seriously threatens the rise of democracy and the rule of law" in the DRC.
The group expressed "all the gratitude and solidarity of the Congolese people, on the behalf of a country that has the misfortune to have leaders which power bulimia eventually made them hostile to human rights and those who defend them".
Highlighting Sawyer's "outstanding job of documentation and advocacy" on several rights violations issues, Lucha condoned her "impartial and professional" manners.
"At the time the authorities seem determined to hold the DRC behind closed doors as (we) approach this crucial period during which our people will defend democracy, we are convinced there will be more Ida Sawyer, Congolese or foreigners, to continue the work of defending human rights and the documentation of abuses".
No reasons given for Sawyer's permit denial
Immigration authorities renewed Sawyer's three-year work permit in May 2016, before it expired on 9 August. On 3 July, however, the researcher's new permit was unexpectedly and without explanation annulled when she passed through the capital Kinshasa's main N'djili International Airport following a trip abroad.
Sawyer's employer wrote to immigration authorities raising concerns about the unusual action and requested reinstatement of the permit – after which they told her to submit a new work permit request that was finally denied on 8 August. The authorities provided no reason for the denial of the new permit. Sawyer was told to leave the country within 48 hours.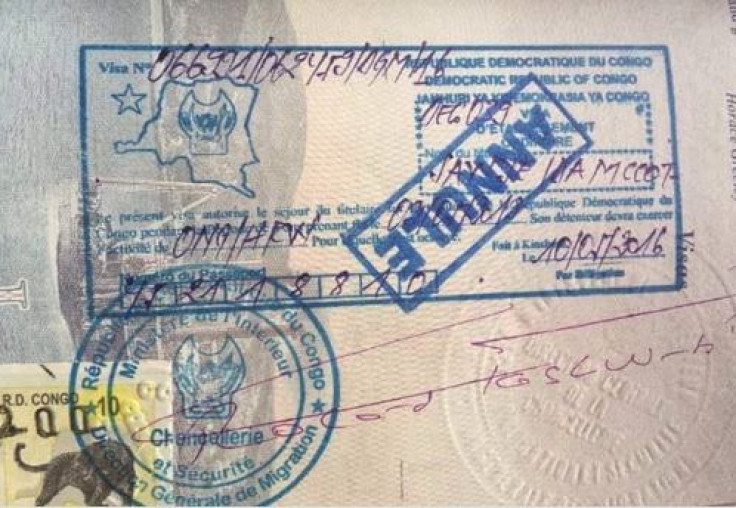 Government spokesman Lambert Mende did not say why Sawyer's work permit was denied, declaring: "We did not renew Mrs Ida Sawyer's visa and we have no explanation to give."
"Locking up Congolese activists and forcing international rights monitors out of the country are the tactics of abusive governments," Roth, whose organisation has conducted research on the human rights situation in DRC for over 25 years, added.
"The government should get serious about improving human rights by freeing all political prisoners and allowing Congolese and international rights defenders, including Sawyer, to continue their vital work."
DRC's brutal suppression of criticism
In recent months, the government has expelled international officials and human rights monitors from Congo, arbitrarily arrested scores of opposition leaders and activists, shot at peaceful protesters, and shut down independent media outlets.
In October 2014, the government expelled the director of the United Nations (UN) Joint Human Rights Office in Congo, Scott Campbell, following publication of a report about summary executions and enforced disappearances during a police operation in Kinshasa.
The Ivorian musician Tiken Jah Fakolly was expelled in 2015.
The Belgian filmmaker Thierry Michel had his visa refused and his documentary "The Man Who Mends Women" about Denis Mukwege, a doctor who aids rape victims, was prohibited in 2015.
Senegalese and Burkinabe activists from the campaign movement Balai Citoyen were arrested and evicted in March 2015.
French journalist Claudy Siar had his visa refused twice, in 2015 and 2016.
More recently, in April 2016, the director of the Congo Research Group, Jason Stearns, was forced to leave following publication of a damning report on the involvement of some officers of the Congolese army in the massacre of civilians in the Beni region of eastern DRC.
Last month, the authorities forced two researchers from the international organisation Global Witness to leave Congo while they were investigating the failures of the Government in the field of logging and gold mining.
At least 14 activists and political opponents remain in prison on trumped up charges - including members of the youth activist group Lutte pour Le Changement (LUCHA) and the pro-democracy group Filimbi.
© Copyright IBTimes 2023. All rights reserved.