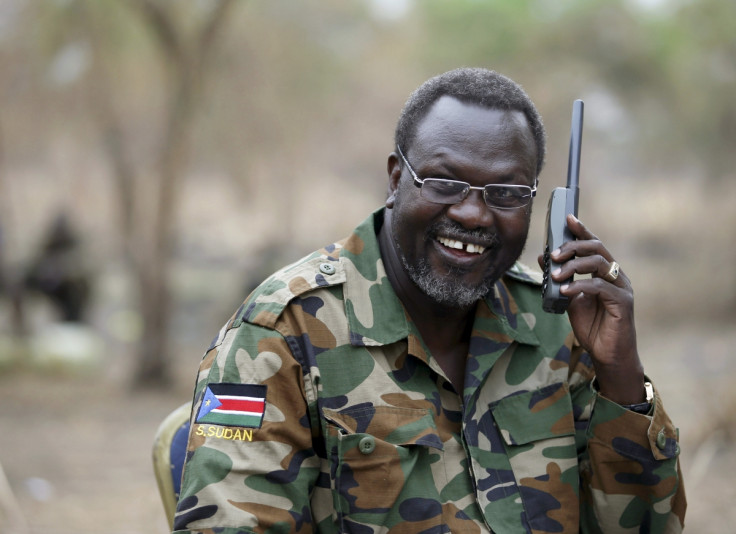 The Democratic Republic of Congo's (DRC) government has asked the UN mission in the country, Monusco, to remove hundreds of soldiers loyal to South Sudanese rebel leader and former vice president Riek Machar.
DRC argued the presence of the 750 troops in the northern province of Kivu has raised concerns over security in the area. The government asked Monusco to fly the rebels out by 10 October, according to the BBC.
The request came days after hundreds of people in the North Kivu province demonstrated against the presence of the rebels and called for their relocation to another country.
Referring to the Democratic Forces for the Liberation of Rwanda (FDLR), North Kivu province legislators' spokesman John Paul Lumbu was quoted as saying: "In April 1994 [during the Rwandan genocide], the population of North Kivu welcomed Rwandan refugees. Unfortunately, these refugees have become killers of the Congolese. That is the reason why we do not want South Sudan rebels in our territory."
Machar went missing in July, following fighting that left at least 300 people dead in South Sudan's capital, Juba. Shortly after, the opposition confirmed Machar had relocated to another country in East Africa.
In August, the UN confirmed Machar was in neighbouring DRC and added the rebel leader had been handed to the Congolese authorities. A few weeks later, reports claimed Machar was in Sudan's capital Khartoum to receive medical care.
Why did Machar flee?
Machar first fled South Sudan when a civil war erupted in 2013. The conflict was sparked when President Salva Kiir – of the Dinka ethnic group – fired his deputy Machar – from the Nuer group – and his cabinet.
Following the start of the civil war, ethnic-related violence has spread, with militia groups carrying out attacks in villages and areas known to be inhabited by either the Dinka or Nuer tribes.
The return of Machar to South Sudan and his reinstatement as vice president in April 2016 had restored hopes for the implementation of a peace process signed in August 2015. However, tensions had been running high since his return.
After Machar fled in July, he was dismissed as vice president and replaced by Taban Deng Gai.
As many as 50,000 people have been killed in South Sudan – according to UN estimates – amid allegations of crimes against humanity committed on both sides, including rape, torture and the use of child soldiers. More than one million people have also fled the country due to violence.