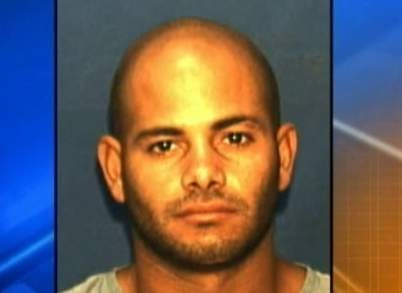 The driver of the vehicle which crashed into a Florida Day Care Centre has turned himself into police.
26-year-old Robert Alex Corchado surrendered at the county jail and was arrested, the Orange County Sheriff's Office reports.
The Florida Highway Patrol said Corchado crashed into a convertible, which then smashed into the day care centre.
A four-year-old girl was killed in the incident at the KinderCare centre which left eleven other children and three adults injured.
An eye witness reported seeing the Dodge Durango disappear inside the day care centre before the driver emerged, unhurt but visibly shaken.
Children at the day centre, aged 6 weeks to 12-years old, were evacuated from the building and gathered in the playground, while the injured were seen being taken out on stretchers.
According to police records, Corchado has been arrested eight times since 2000, including in December when he was charged with leaving the scene of another crash.
Orange County Mayor Teresa Jacobs called the crash an "absolute tragedy and disaster".