The naked body of a dying man was dumped in a shallow grave after he was strangled by a drugs boss who had accused the man of spying for a drug rival, a court was told.
Richard Spottiswood is accused of strangling Darren Bonner using a head lock during a furious row at Cresswell Towers Holiday Park, Northumberland.
Newcastle Crown Court was told that Bonner, 24, was found semi conscious and "moaning" in a shallow grave on the Northumberland coast by a walker at around 8am on 10 July 2017.
Bonner, from Sunderland, died 16 days later as his brain suffered damage when it was starved of oxygen, the court was told.
It is alleged that Spottiswood strangled Bonner before throwing him in a former police transit van to woodland close to Cresswell Towers where his body was dumped.
Spottiswood, from Jarrow, and his girlfriend Lucy Burn, from South Shields, who allegedly helped her boyfriend "cover up" the killing, both deny murder.
All three were staying at the holiday park when an argument broke out in the early hours of 10 July 2017, which the prosecution says was over drugs.
For the Crown, Timothy Roberts QC said: "Richard Spottiswood, according to Lucy Burn, believed Mr Bonner had betrayed him to a rival drug dealer and that this had led to Mr Spottiswood losing a large cannabis farm to police seizures in Hebburn.
"And that Darren Bonner was going to help his arch rival to take over Spottiswood's drug and car businesses and to find and steal his stash of money and ​​drugs," the Newcastle Chronicle reported.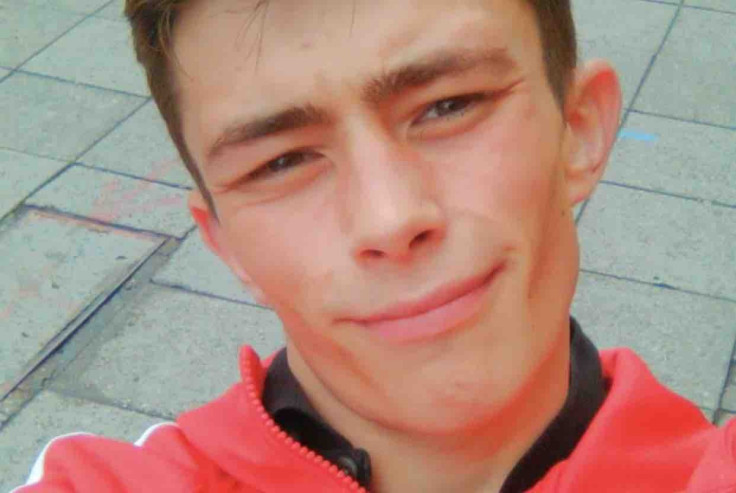 It is alleged that Bonner was attacked by Spottiswood, 34, and placed in a headlock, bursting the blood vessels in Bonner's face.
The jury was told that a post-mortem showed Bonner suffered around 12 blows to his back from a rod-shaped weapon before his death.
The court heard that Spottiswood then drove Bonner a short distance before spending an hour digging the shallow grave, where he was discovered at 8am that morning by a walker.
Roberts said: "In the wood they came upon a naked man lying in an open dug out shallow grave in the earth. He was curled up in a foetal position moaning and apparently shivering.
"Although he was still breathing, he was not responsive."
Before his death Bonner sent a message to his ex-girlfriend saying: "I have fallen out with Spotty, he's going to do us in," the court was told.
BBC News reported that Burn, 29, denied any knowledge of Bonner's death but when court proceedings began, she told police that her former boyfriend asked her to lie to them. Burn says she played no part in the murder.
Spottiswood also denies murder but has changed his story from saying that he did not know anything about Bonner's death to admitting he acted in "self-defence" when they argued about burying stolen guns.
The trial continues.