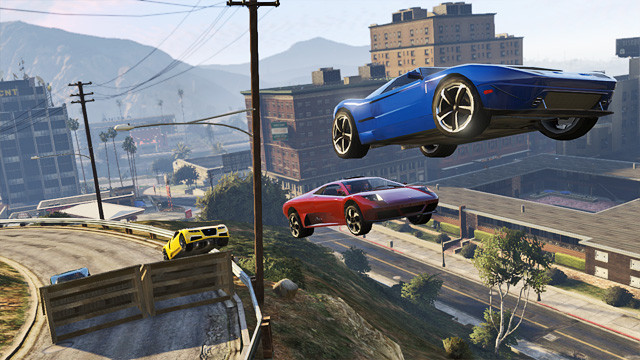 Next Gen and PC versions of Grand Theft Auto V have been announced for later this year.
The reveal came as a major part of Sony's E3 Press Conference, where it revealed that saves from PS3 and Xbox 360 versions of the game will be transferable to the next gen versions of Rockstar's crime epic.
It wasn't immediately clear if GTA V was also coming to Xbox One and PC but confirmation came with the release of a trailer on Rockstar's official YouTube channel.
Grand Theft Auto V was originally released on Xbox 360 and PlayStation 3 last year to huge sales, sellling 29 million copies in just its first six weeks on sale.
Rumours of next gen and PC versions of the game have been persistent ever since, with confirmation finally coming in a rare Rockstar announcement during the E3 trade show in Los Angeles.
Single player DLC for the game is coming at some point, leading many to believe it will form part of the PS4 game.