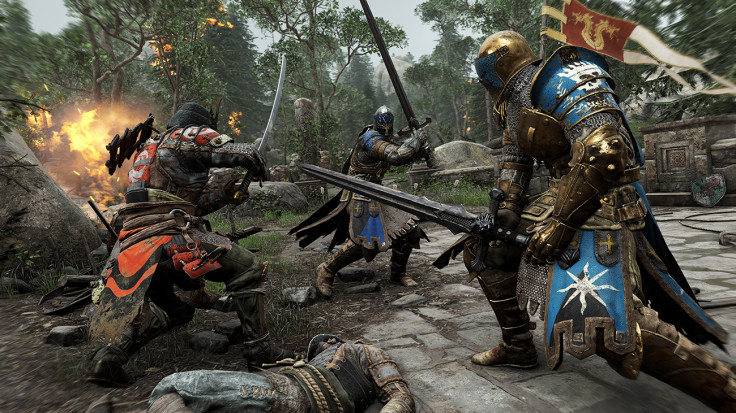 Ubisoft has revealed a brand new IP called For Honor. Being developed at Ubisoft Montreal the game is a third person multiplayer action game featuring knights, vikings and samurai doing battle.
You can watch the announcement trailer below...
For Honor was revealed with the CG trailer followed by a live stage demo (embedded below) introduced by Ubi Montreal's eccentric creative director Jason Vandenberghe. What we saw was a 4 on 4 multiplayer game including AI opponents on each side of the battle.
Each game focuses on individual sword fights which the developers hope will be depicted realistically, with heavy weaponry feeling as such with blocks and parries. On a larger scale the game looks like something akin to a more contained Dynasty Warriors, but the emphasis is certainly on these one-on-one duels.
Artwork for the game features three kinds of warrior. Knights - referred to as The Legion - vikings - referred to as The Warborn - and samurai - referred to as The Chosen. The multiplayer gameplay shows different kinds of warrior interacting and fighting each other.
An official synopsis reads:
No release details were announced but fans were invited to sign up for more details at forhonorgame.com.
For all the latest video game news follow us on Twitter @IBTGamesUK.