Ebola: New Sierra Leone Outbreak Sparks Fears Disease will Kill More People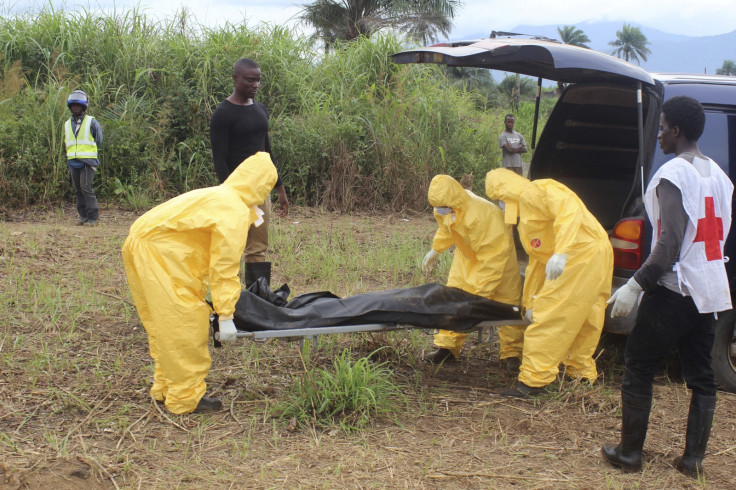 A fresh Ebola outbreak in a district of Sierra Leone, where the virus was thought to have been contained, has sparked fears the disease will kill more people.
News of the renascent outbreak broke as a Red Cross ambulance was sent to Koinadugu, Sierra's Leone largest district, to collect 30 corpses for burial.
Sierra Leone country profile
Official name: Republic of Sierra Leone
Capital: Freetown
Official language: English
President: Ernest Bai Koroma
Population: 6.092 million
Major ethnic groups: Temne 30%, Mende 30%, Limba 8%, Kono 5%
Religions: Muslims 60%, indigenous beliefs 30%, Christian 10%
Life expectancy: 45/46 (WHO statistics)
Physicians Density: 0.016 physicians/1,000 population
Hospital Bed Density: 0.4%
Health expenditures: 13.1% of GDP
The world Health Organisation (WHO) said that Sierra Leone has no Ebola-free district. However, Koinadugu was one of the few areas where the virus was contained as a four-month-long quarantine was put in place.
Reports suggested the new outbreak could have been caused by an infected man who travelled from to the district to attend a funeral.
A Red Cross spokesperson said at least 25 people are thought to be infected and more than 200 are being monitored after they came into contact with the dead and the sick.
Sierra Leone is one of the three west African nations, together with Liberia and Guinea, most hit by the outbreak which has killed more than 5,300 people - of whom at least 1,510 in the country - since last January.
Ebola is spread by contact with infected bodily fluids. Its symptoms include fever, vomiting, diarrhoea, and body aches.
The virus, dubbed by some "the new Aids", is causing growing concern worldwide, as hundreds of people are dying every day in Liberia, Guinea and Sierra Leone.
Some states in the US have imposed quarantine on all the people, including health workers, who have travelled to the Ebola-hit nations.
Other countries have also banned flights from the three nations, over growing concern that the outbreak might extend to other areas than West Africa.
Fears of contagion are also leading to a surge in racist and discriminatory attacks worldwide.
© Copyright IBTimes 2023. All rights reserved.