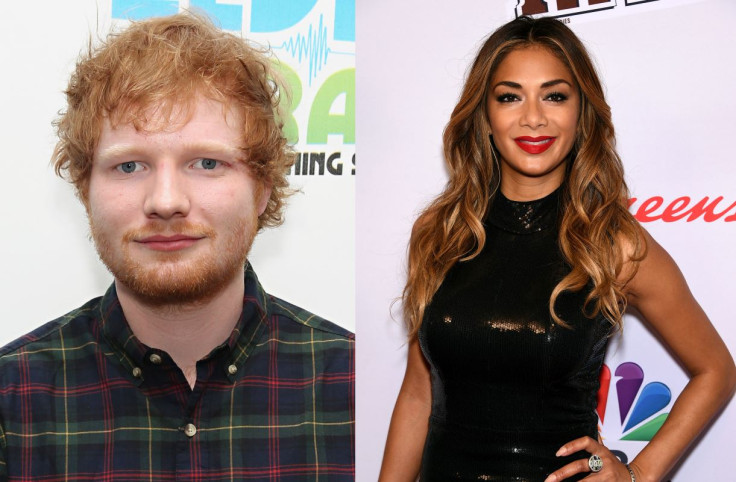 Ed Sheeran and Nicole Scherzinger have broken up. The 37-year-old former Pussycat Dolls singer and the 24-year-old Give Me Love crooner's age difference led to the split.
"They were never serious and it's now old news. The age gap was too big for them but they remain on good terms," a source told Mirror Celeb.
Scherzinger uploaded a clip to Instagram, in which she is mouthing the words to Sheeran's hit single Thinking Out Loud. "So honey now, take me into your loving arms", she sang along.
"#TotesEmosh (Totally Emotional) that @teddysphotos and I broke up today#OrangeIsntTheNewBlackAnymore☝#ScherzyLosesItAfterSheeranBreakUp #NoMoreSheerzinger," she captioned the post.
This comes after Scherzinger parted ways with Formula One ace Lewis Hamilton in February this year. Scherzinger and Hamilton started dating in 2007 and have been in an on-again off-again relationship. It was previously reported that the former X Factor judge was tired of Hamilton's refusal to commit.
Meanwhile, Sheeran broke up with girlfriend Athina Andrelos in March, after she reportedly told him to keep distance from American singer and songwriter Taylor Swift. Previously, during an interview with the Mirror, Sheeran had expressed his desire to find love like his parents and grandparents.
"My parents are so in love it's ridiculous. I kind of look at it like pressure," he said.
"They've cracked it and my grandparents cracked it – but nowadays it's harder to find that. I hope to have kids," he added.