Ed Sheeran is writing his new album on the Queen Mary 2 cruise ship
Flame-haired crooner's last album X climbed to the top of the charts.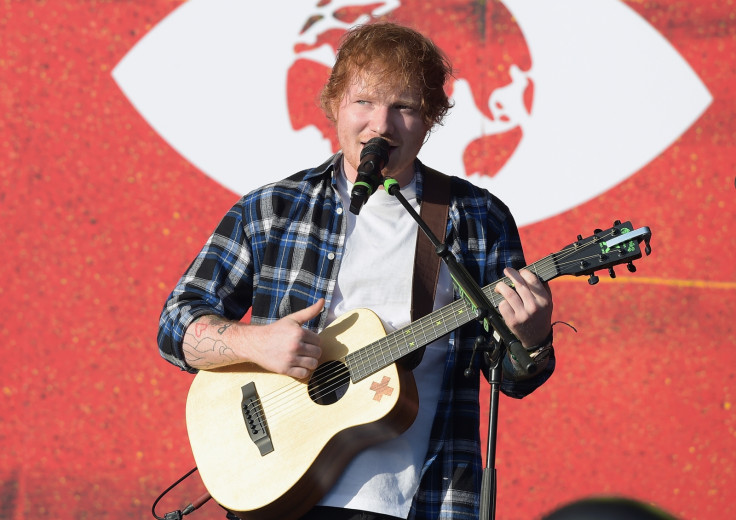 Ed Sheeran's last album, X, climbed to the top of the charts and now the Thinking Out crooner is said to be penning a follow-up to the 2014 smash. According The Sun, the 25-year-old star is making music new on board a cruise ship across the Atlantic.
He has been riding the Queen Mary 2 liner with producer friend Benny Blanco, writing for his third album, which he is set to begin recording before the end of 2016.
A source told The Sun: "Ed turned up at the dock in New York and asked for a cheap cabin, nothing fussy. While aboard he requested a meeting room so they found him a basic, windowless crew room in the bowels of the ship. He spent the entire week locked away, writing."
The 25-year old singer has been on a hiatus since finishing his 'x' tour at the end of last year. on 13 December 2015, Sheeran announced his break from social media in an Instagram post in which he said "I find myself seeing the world through a screen and not my eyes". He went on to describe the upcoming third album as "the best thing I have made thus far".
The flamed-haired singer will be making a musical comeback of sorts this year when he features in Justin Bieber's new track called 'Cold Water', due to be released on 22 July. The track also features Diplo, Major Lazer, Benny Blanco and MØ.
Reports also claim that Sheeran could be headlining Glastonbury 2017. According to The Sun, discussions are being held with the prestigious festivals organisers about the possibility of this, with a source telling the newspaper: "Ed has always wanted to do Glasto, it's been a huge ambition. He's one of the biggest artistes in the world, and British, so bosses are desperate to book him."
© Copyright IBTimes 2023. All rights reserved.