Mexican drug lord Joaquin "El Chapo" Guzman has been granted permission to undergo psychiatric evaluation to determine his mental competence after his lawyers argued that he was losing his mind.
US District Judge Brian Cogan granted permission on Wednesday (8 November), asking his lawyers to have it done sooner rather than later. The judge also strictly ordered that there should not be any physical contact between the two-time prison escapee and the psychiatrist and that he is only allowed to talk to her.
If found mentally incompetent, he may not have to stand trial for the federal charges he faces.
The 60-year-old drug baron faces 17 counts of criminal charges including money laundering, drug trafficking, kidnapping and murder in cities such as Chicago, Miami and New York.
Also known as "Shorty", El Chapo was extradited to the US from Mexico on the eve of Donald Trump's swearing-in as president. Since then, he has been kept inside a windowless cell at the Metropolitan Correctional Facility, where he spends 23 hours a day, with electric bulbs on at all times.
The head of Sinaloa Cartel is also barred from seeing or speaking to his wife over the phone. He has only been provided with one free hour, where he exercises in a small interior cage with no access to fresh air or sunlight.
The latest development comes after lawyers of El Chapo, whose real name is Joaquin Guzman, filed a motion in court last week claiming their client feels persecuted, constantly surveilled and is hallucinating.
They have previously said that he is kept under "unnecessarily harsh" conditions unlike any other prisoner in the US. "Even convicted prisoners held in the notorious federal Supermax in Colorado are allowed to watch television in their cells, exercise outside where they can speak with other inmates, and speak with their families," one attorney said, arguing that Guzman is afforded none of these benefits.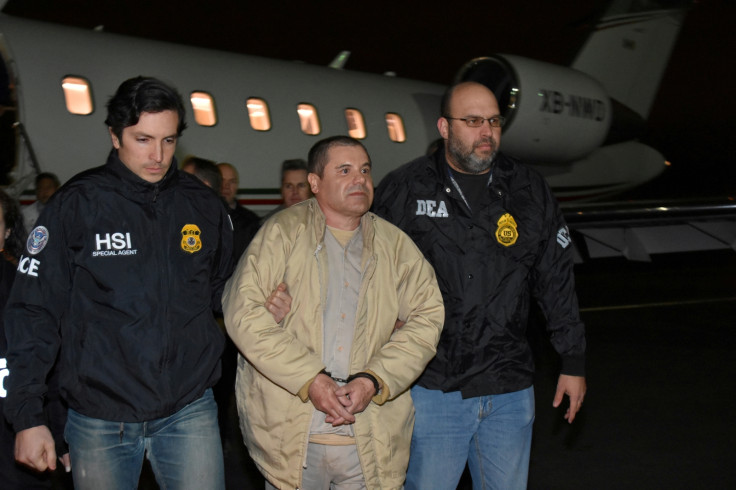 However, government prosecutors had earlier argued that the tough conditions — referred to as Special Administrative Measures (SAMs) — are appropriate for a man who escaped twice from prison in Mexico. They had added that even when he was lodged at a Mexican prison, he managed to run his cartel by exploiting the leniency he was provided.