Elon Musk Allegedly Threatened To 'Burn Down' Warner Bros. If Amber Heard Got Fired
The actress reprised her role as Mera in "Aquaman and the Lost Kingdom".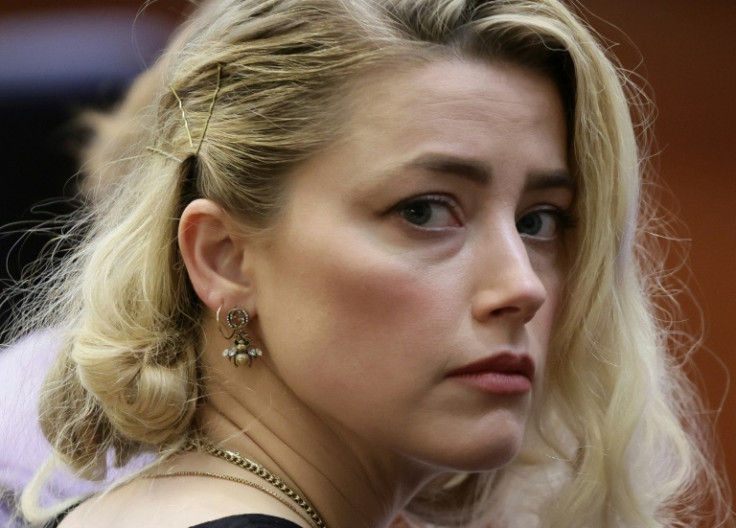 Amber Heard reportedly has ex-boyfriend Elon Musk to thank for her return as Mera in "Aquaman 2". He allegedly issued an ultimatum against Warner Bros should the studio fire the actress from the film.
The 37-year-old actress was nearly fired from the sequel "Aquaman and the Lost Kingdom" following the release of the first film in 2018. WB and film director James Wan decided to let her go due to her lack of chemistry with lead star Jason Momoa and they sent a letter to her attorney, Karl Austen, informing him of their decision.
But ultimately, the studio never dropped Heard because Musk interfered. A source with knowledge of the situation told Variety that the Tesla CEO had asked one of his litigators to send a "scorched-earth letter to Warner Bros. threatening to burn the house down" if she was not in the sequel.
Another insider likewise pushed back on the lack of chemistry noting that Heard did a chemistry test with Momoa before she landed the role of Mera. She beat out two other actresses who did a similar test, including the 37-year-old "Elizabeth Harvest" star Abbey Lee.
Rumours that Heard would be fired from "Aquaman 2" resurfaced during her defamation trial with ex-husband Johnny Depp in 2022. She alleged that she was in constant danger of being let go and fought to keep her job and fought "really hard to stay in 'Justice League' because that was the time of the divorce". She filed for divorce from the "Pirates of the Caribbean" star in 2016 and accused him of domestic abuse.
She alleged that Depp led a PR "smear campaign" against her, resulting in a "very pared-down version" of her role in the sequel. She testified on the stand: "I was given a script [for 'Aquaman 2'] and then given new versions of the script that had taken away scenes that had action in it, that depicted my character and another character, without giving any spoilers away, two characters fighting with one another, and they basically took a bunch out of my role."
But Wan clarified earlier this year that "Aquaman and the Lost Kingdom" never meant to focus on Heard's Mera. It is said that she only appears for 10 minutes in the movie, which hits theatres on December 20. Warner Brothers has since released the trailer for the sequel, which shows a new alliance between brothers Aquaman and Ocean Master (Patrick Wilson) as they fight a common enemy, Black Manta (Yahya Abdul-Mateen II). Mera only briefly appeared nearing the end of the video. As for Musk, he has yet to confirm allegations that he threatened Warner Bros. over Heard's role.
© Copyright IBTimes 2023. All rights reserved.