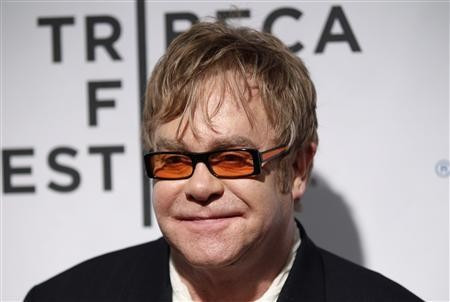 Music icon Elton John took time out in his concert in Germany to perform a song in memory of Australian cricketer Philip Hughes, who tragically passed away on Thursday.
The British singer songwriter performed a special rendition of Don't Let The Sun Go Down On Me at the Olympiahalle Arena in Munich on Thursday evening.
The 67-year-old performer took time out during his concert to speak to the large crowd of his fans, telling them about his affection for cricket and deep sadness over the death of Philip Hughes: "I am a big huge sports fan and I love cricket, which you don't know anything about over here."
"Today an Australian batsman called Phil Hughes died of injuries he received while batting in Sydney in Australia and the man who bowled the ball is a 22-year-old called Sean Abbott, and it wasn't his fault, it was a freak accident."
The Rocket Man star went on to tell the crowd that his thoughts were also with Sean Abbott, the Australian bowler who bowled the ball that led to the death of Hughes: "And to Sean Abbott, all I can say is that it is going to take you a long time to get over this, but you have a huge future ahead of you so please don't give up. This is for you Phil, wherever you are."
The 1974 hit, with its emotive lyrics written by Bernie Taupin, brought many people in the audience to tears. The song was released as the first single of Elton John's album, Caribou. It re-emerged as a popular favourite when Elton John performed it in a duet with George Michael in 1991.
Phil Hughes died on Thursday after receiving a fatal blow to the neck whilst playing a cricket match. The Australian international opening batsman, who is the only Australian Test player to score two centuries on his debut, never recovered from a coma, leaving his friends, family and fans devastated.