Emirates business class air steward tried to smuggle £100,000 of heroin on flight from Dubai
Following his arrest, detectives found several photos of heroin on Zohaab Sadique's mobile phone.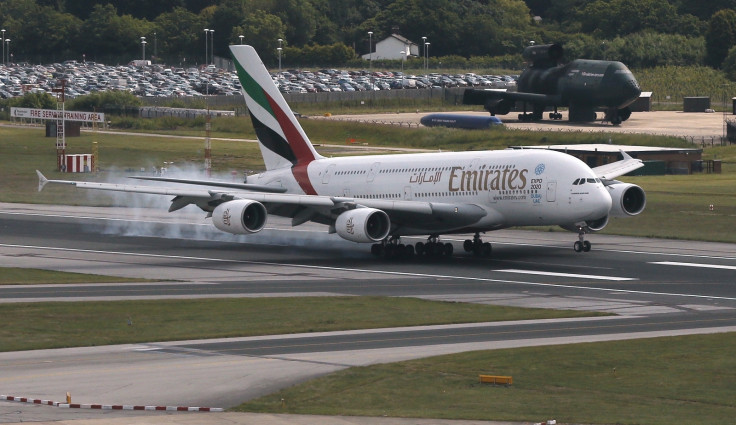 An air steward attempted to smuggle £100,000 worth of heroin from the United Arab Emirates to Manchester while serving champagne and canapés to customers.
Zohaab Sadique, a 30-year-old from Oldham, picked up the drugs in Dubai and stuffed them behind his seat aboard the Emirates plane. He believed his knowledge of the systems and checks in place at the would protect him from being caught.
However, when the double-decker A380 landed, officers from the Border Force came and searched the bus that transferred the cabin crew from the plane to the terminal.
Sadique can be seen on CCTV desperately attempting to hide his bag from officers but he was sniffed out by dogs.
Detectives from the National Crime Agency (NCA) launched an investigation and discovered several pictures of heroin on Sadique's mobile phone. The air steward, of Broadway, Chadderton, pleaded guilty to a charge of importing class-A drugs.
Sadique was jailed for eight years at Manchester Crown Court.
Following the hearing, Jon Hughes, operations manager at the NCA, said: "Zohaab Sadique attempted to use his privileged access and knowledge of the systems in place at the airport for criminal purposes.
"Corrupt insiders like him are very dangerous people, and provide an important service to the organised criminal networks involved in smuggling drugs and other illicit commodities into the UK.This is why tackling corruption at the border is such a priority for us.
"The close partnership between the NCA and Border Force was crucial to this investigation, and by putting Sadique behind bars we have protected the public."
Paul Airlie, the deputy director of Border Force North, said that officers and detector dogs "stopped a significant amount of dangerous drugs reaching our streets".
"This case shows that there is no one type of drug smuggler and Border Force officers need to remain vigilant at all times to prevent illegal importations, no matter how well they are concealed or who by.
"We will continue working closely with our law enforcement partners like the NCA to tackle drug smuggling and bring those responsible to justice."