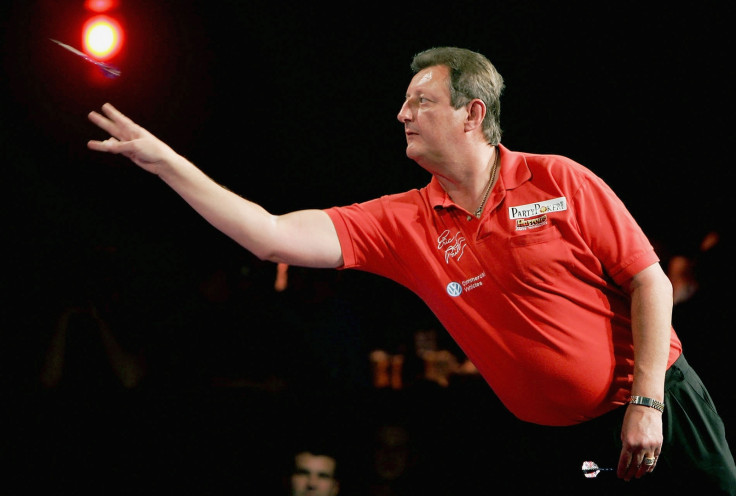 Former darts world champion Eric Bristow has apologised for his "disgusting" comments regarding victims of child abuse after they led to him being sacked as a pundit on Sky Sports.
Bristow issued a statement after appearing on ITV's Good Morning Britain (GMB) to explain his series of tweets in which he suggested the footballers who have come forward with allegations of historical abuse are "wimps" and not "proper men".
The five-time champion was sacked from his role as pundit and occasional commentator by Sky Sports following the tweets, which also said the alleged victims should have confronted their abusers when they "got older and fitter".
"Dart players tough guys footballers wimps. U [sic] got to sought [sic] him out when u get older or don't look in the mirror glad I am a dart player proper men," Bristow added in tweets which he later deleted.
Bristow explained to GMB that his comments were intended to help more victims to come forward.
He said: "The whole idea was to get young kids aware and complain about being abused when they are younger – it's no good doing it 30 years later, you've missed the boat. So if I stop one lad getting abused at a young age I have done what I wanted to achieve."
In a statement released by Bristow following his appearance on the ITV show, he added: "On GMB I described myself as a bull in a china shop and that has always been the case. It makes me furious to think that an abuser can get away with it for so long, and to so many, when they should always be looking over their shoulder in fear, waiting to be confronted.
"I don't use PR people to run my social account like some people do, and now appreciate my wording was wrong and offended many people when all I was doing was venting my anger at the abusers and encouraging kids to act ASAP.
"I know why I've been vilified but if one child comes forward quicker or one abuser thinks twice about the likelihood of being confronted then it will have been worth it."
Bristow added that any payments he receives for interviews regarding his comments will be donated to a relevant charity.
Football has been rocked by the claims of several former players who have come forward with allegations they were abused as youth players by members of club's staff. Eight police forces have launched inquiries into the historical sexual abuse.
Former Crewe Alexandra star Steve Walters, one of the former players to have come forward with claims, said he was "disgusted" at Bristow's comments.