European Commission President Jean-Claude Juncker has issued a statement saying, "an attack on any of our member states is an attack on us all," in response to the deadly beer truck attack in Swedish capital on Friday (7 April) afternoon.
Local authorities said that at least four people died and more than a dozen were injured after a stolen truck crashed into a department store on a busy street in downtown Stockholm. Police have reportedly arrested two men, one of whom has admitted to carrying out the crime.
Investigations were underway into the incident that the Swedish Prime Minister, Stefan Löfven, termed as a terrorist attack. Political figures, especially those from Europe, have conveyed condolences to the affected people and their families.
"One of Europe's most vibrant and colourful cities appears to have been struck by those wishing it – and our very way of life – harm. We stand shoulder to shoulder in solidarity with the people of Sweden and the Swedish authorities can count on the European Commission to support them in any way which we can," Juncker said, conveying his condolences to the victims of the attack.
European Council President Donald Tusk also expressed his solidarity with the victims. "My heart is in #Stockholm this afternoon. My thoughts are with the victims and their families and friends of today's terrible attack," he wrote on Twitter.
Denmark's Prime Minister Lars Løkke Rasmussen termed it as "an abhorrent attack" and a "cowardly attempt to suppress us and our peaceful way of life in Scandinavia".
"It is a day of sorrow. But it also a day of willingness, a willingness to fight the darkness," he added.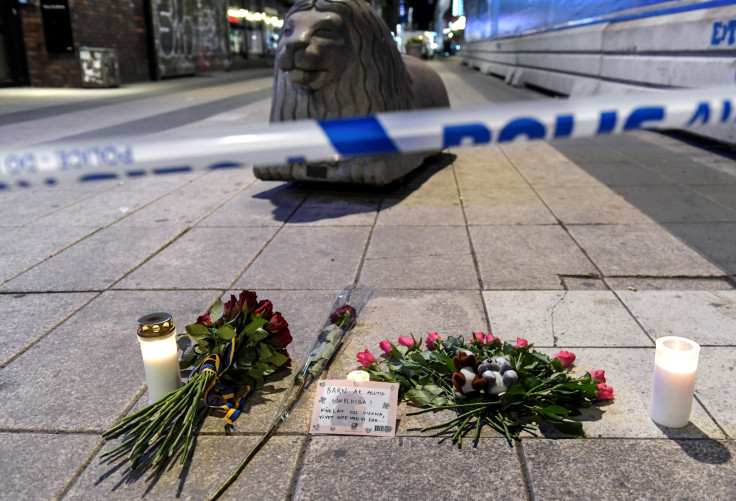 Belgian Prime Minister Charles Michel said his country believes "in the resilience of the Swedish people".
"Shocked by the dreadful attack in the middle of Stockholm. Our kindred have been hit, and we are with you in your grief now," Norwegian Prime Minister Erna Solberg said in a tweet.
French President François Hollande tweeted: "France expresses its sympathy and solidarity to the families of the victims in Stockholm and to all Swedes." Spanish President Mariano Rajoy offered support to Sweden saying the country "has Spain at its side".
Condemning the incident, UN Secretary General António Guterres said: "The United Nations stands in solidarity with the people and Government of Sweden. We hope that those responsible for the attack will be swiftly brought to justice."
Russian President Vladimir Putting wrote to Sweden's King Carl XVI Gustaf: "Your Majesty, please accept our deepest condolences for the tragic consequences of the terror attack in Stockholm. People in our country know from personal experience the horrors of international terrorism. In this difficult hour of suffering, Russians suffer together with the Swedish people," The Local reported, citing Russian news agency Interfax.