Happy Birthday Eva Mendes, Actress Turns 38!
American actress, model and homeware designer Eva Mendes celebrates her 38<sup>th birthday on Monday.
Mendes, who was born in Miami but raised in Los Angeles, is of Cuban-American heritage and began studying acting while still in college.
Her first big break was a small role in the Denzel Washington-starrer "Training Day", where she appeared as his girlfriend. Since then, the sultry star has appeared in "All About the Benjamins", "2 Fast 2 Furious", "Hitch", "Ghost Rider" and "Last Night".
The entrepreneurial side of Mendes manifested itself in a self-designed home décor line, called Vida. She has also a bedding and dinnerware range.
She is currently working three films for the year - "Girl in Progress" (with Patricia Arquette and Matthew Modine), "The Place beyond the Pines" (with Ryan Gosling, Bradley Cooper and Rose Byrne) and "Holly Motors" (with Kylie Minogue).
The actress is currently in a relationship with Ryan Gosling.
Happy Birthday Eva!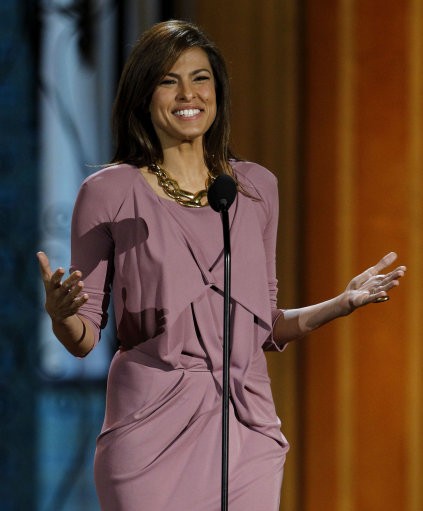 © Copyright IBTimes 2023. All rights reserved.