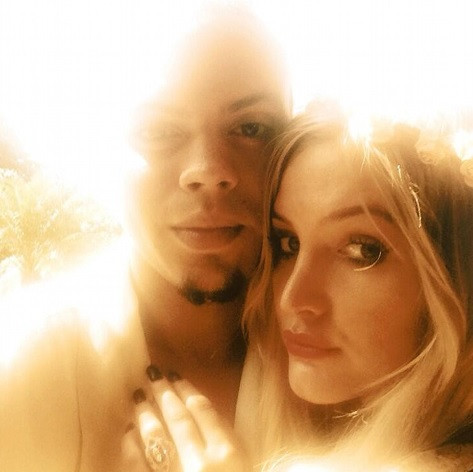 Pop star Ashlee Simpson is preparing to walk down the aisle for the second time after accepting Evan Ross's marriage proposal.
The son of legendary singer Diana Ross popped the question to his girlfriend just six months after the couple started dating while on a Hawaiian holiday.
Ross, who recently played Dallas Austin in the TLC biopic CrazySexyCool, announced their wedding news to fans on Twitter while showing off Simpson's huge ring.
"The love of my life said YES!" he captioned the snap of them in a close embrace.
Simpson,29, posted the same picture on her Twitter page gushing: "My baby love and I are ENGAGED! Hallelujah Hawaii!
The couple were quickly inundated with congratulatory messages from fans and fellow celebrities with Ross' older sister Tracee Ellis Ross leading the way.
"I am so over the moon for my brother, " she wrote on Instagram. "He has found the LOVE of his life. And I get another sister. Nothing better. I love you "Shlee" Congrats @eross88 @Missbananahammock I'M SO EXCITED!!!!! #RossSimpson #love."
Ross previously hinted at plans to marry Simpson after declaring that she was "the one".
"I'm so in love and we've got amazing things going on," he told omg! Insider in November.
"And we inspire each other. She's the one."
Simpson, who is Jessica Simpson's younger sister, was previously married to Pete Wentz. The former couple, who divorced in 2011, have five-year-old son Bronx Mogli.