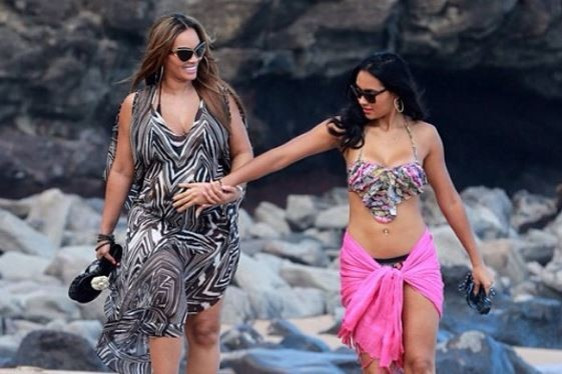 American television personality Evelyn Lozada is reportedly pregnant with her second child.
The 37-year-old Basketball Wives star, who split from former NFL player Chad Johnson following allegations of domestic abuse, confirmed the news to People, and revealed that she is already six months pregnant.
"I am so excited to announce a wonderful blessing - I'm pregnant!" Lozada said, "I'm excited about being a mommy all over again. This is something I've been wanting for years and I can't believe it's finally happening."
Though Lozada is keeping the identity of the baby's father a secret, TMZ reports that she has been dating a mystery man for a year now "and the relationship has gotten serious".
Her 20-year-old daughter, Shaniece Hairston, recently posted a photo of herself and Lozada walking along the beach while she caressed her mother's stomach.
"You deserve everything that GOD sends your way. I am so excited to meet my new sibling! #youjustkeepwinning #babyswag #JOY @evelynlozada," she captioned the image.
Lozada made headlines last year when she filed for divorce from Johnson just 44 days after they tied the knot. Johnson was arrested on a charge of domestic battery after allegedly headbutting her during an argument outside their home.
"I still want to be a mother, I still want to have other children, I still want to get married and have a family," Lozada told Celebuzz, "Only this time, instead of me choosing, I'm going to allow God to choose whomever for me."