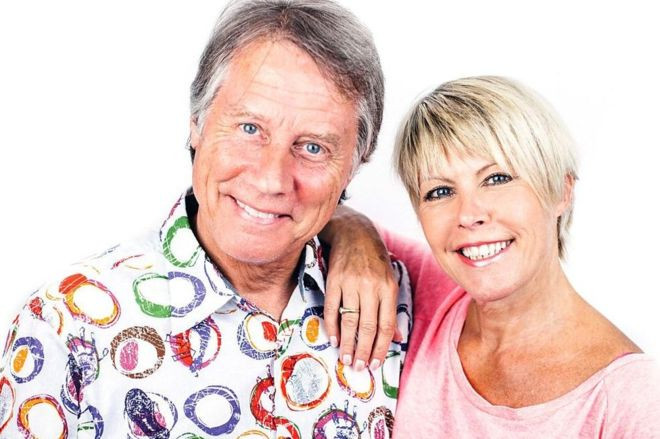 Two disgraced former BBC radio presenters have been jailed for five years after being found guilty of indecently assaulting underage boys and having sex in front of children.
Tony and Julie Wadsworth were found guilty of encouraging six boys to take part in sexual activity between 1992 and 1996 at Warwick Crown Court on Friday (9 June).
Husband and wife Tony and Julie, once of BBC local radio in Leicester and in Birmingham, were also found guilty of outraging public decency by having sex in woodland, and on one occasion up against a tree in full view of young boys.
The pair, of Broughton Astley, Leicestershire, had denied the charges but were convicted by majority 10-2 verdicts of nine indecent assaults and five counts of outraging decency.
During the three-week trial it emerged that Tony acted as a "look-out" whilst his wife took part in sexual activity with a total of six youngsters.
The couple, who were married in 1994, were found guilty of three counts of indecent assault, two of which related to a single complainant.
The jury had heard that the victims, aged 11 to 15, at the time with some of them saying Julie was dressed in a "flasher's mac" trench coat, white high-heels, stockings, suspenders and a split-skirt at the time of the offences.
Some of the offences took place in the couple's home in Atherstone, Warwickshire, and a nearby golf course and surrounding woodland.
According to the BBC the couple had admitted that they had outdoor "hanky panky" in order to empower Julie with body image issues stemming from a troubled past.
They also admitted that Julie had sexual encounters with "young men" but denied they were underage.
It was put to the pair that they had a "threesome" with the teenager at the couple's home after he turned 16.
The jury heard how two groups of victims contacted police with one man claiming he had up to 15 sexual encounters as a teenager with Julie, many before he was 16.
Another witness said he was around 11 when he and older boys saw the Wadsworths having sex against a tree.
Sentencing, Judge Andrew Lockhart QC said according to the Daily Mail that it was clear they "could not resist the sexual thrill" of abusing young boys.
He said: "I find that you both found that your sex life would be made more exciting by engaging with young lads in Mancetter Park and the woods near to your home.
"You Julie Wadsworth loved that young boys were attracted to you as an older woman. You Tony Wadsworth did all you could to encourage to encourage her and facilitate the events that the jury have heard about."