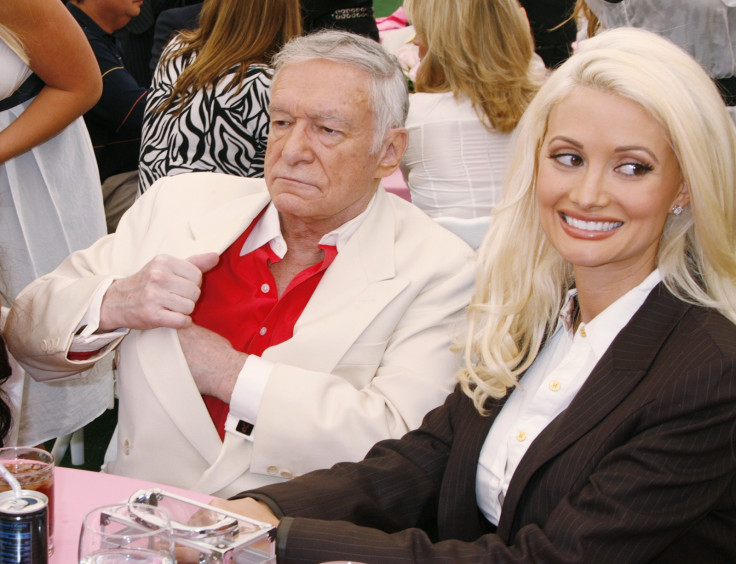 Former Playboy Bunny Holly Madison has hurled shocking allegations against her ex-boyfriend Hugh Hefner, accusing the entertainment mogul of offering her drugs and being "manipulative" during the time they dated.
In her new memoir, Down The Rabbit Hole: Curious Adventures And Cautionary Tales Of A Former Playboy Bunny, the former Girls Next Door star goes into detail about the poor treatment she allegedly received from the 89-year-old mogul while she lived in the Playboy mansion from 2003 until 2009.
Recalling the first time she met Hefner, the 35-year-old writes: "'Would you like a Quaalude?' Hef asked, leaning toward me with a bunch of large horse pills in his hands, held together by a crumpled tissue," adding that she declined the drugs.
The mother-of-one continues: "Hef did not miss a beat: 'Okay, that's good', he said, nonchalantly. 'Usually, I don't approve of drugs, but you know, in the '70s they used to call these pills thigh openers.'"
"I want to scream 'PAUSE!' and freeze-frame that moment of my life. I want to grab that young girl, shake her back into reality and scream, 'What the hell are you thinking?'"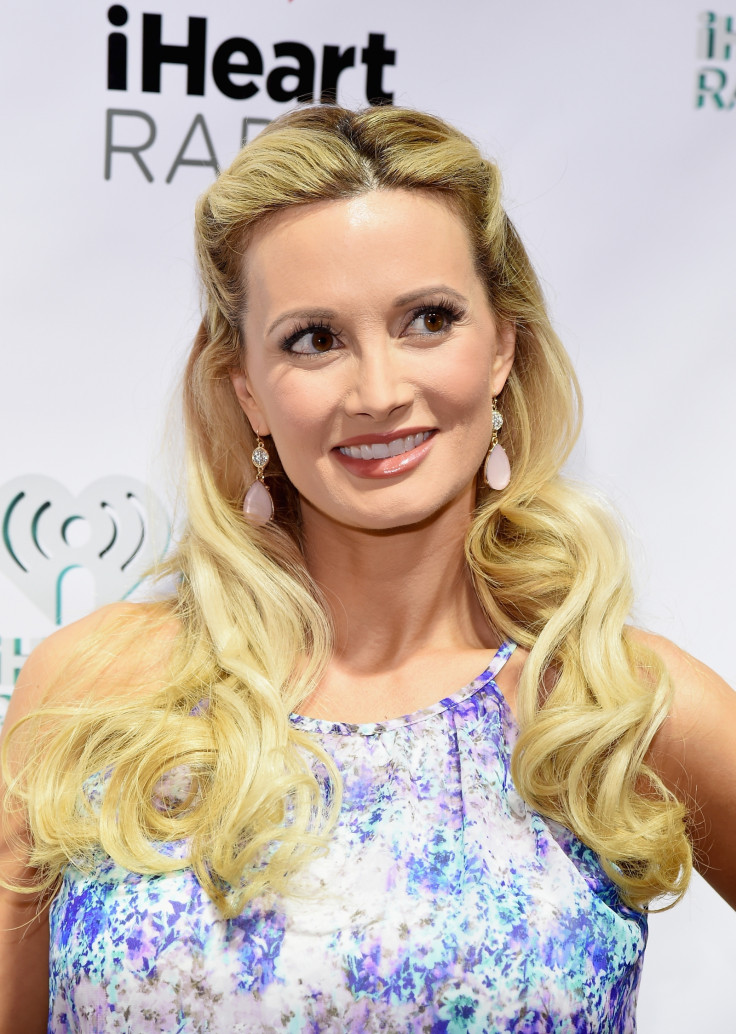 Explaining why she is now coming forward with the claims, six years after she cut ties with Hefner, Madison states: "I learned Hef was the manipulator and that he pitted us against one another.
"I realised I wasn't treated well. I'm done being afraid of people. I don't have any loyalty to Hef. I haven't talked to him in four years, so there's no reason to reach out now. Besides, it's the truth."
The former model alleges that the treatment was so bad that she even considered taking her own life in 2002, writing: "If I just put my head under water [in the bath] and take a deep breath in, it would all be over... Would anyone even miss me? I just couldn't take my misery anymore. Of course my family would be devastated, but I rarely saw them enough for my absence to make a difference."
She adds: "Maybe it was the pot and the alcohol, but drowning myself seemed like the logical way to escape the ridiculous life I was leading."
Madison was quickly promoted as Hefner's number one girlfriend not long after they met and lived in the Mansion alongside his other top bunnies including, Kendra Wilkinson and Bridget Marquardt, whom she starred with in E! reality show The Girls Next Door.
The television personality has now moved on from her Playboy past having married Pasquale Rotella in September 2013 and welcoming their first child, daughter Rainbow, in March 2014.
IBTimes UK have contacted Hugh Hefner's rep for comment.