Hundreds of students have taken to the streets of Milan to protest against the Expo 2015 (Universal Exposition) that will open on 1 May and will last for six months.
According to the protesters, the exposition will not benefit Italy but instead the corporations collaborating with the event.
They also said thousands of people are volunteering at the Expo venue, claiming that means they are being exploited because they are working for free. IBTimes UK contacted the Expo 2015 for a comment, but has not received any response at the time of publishing.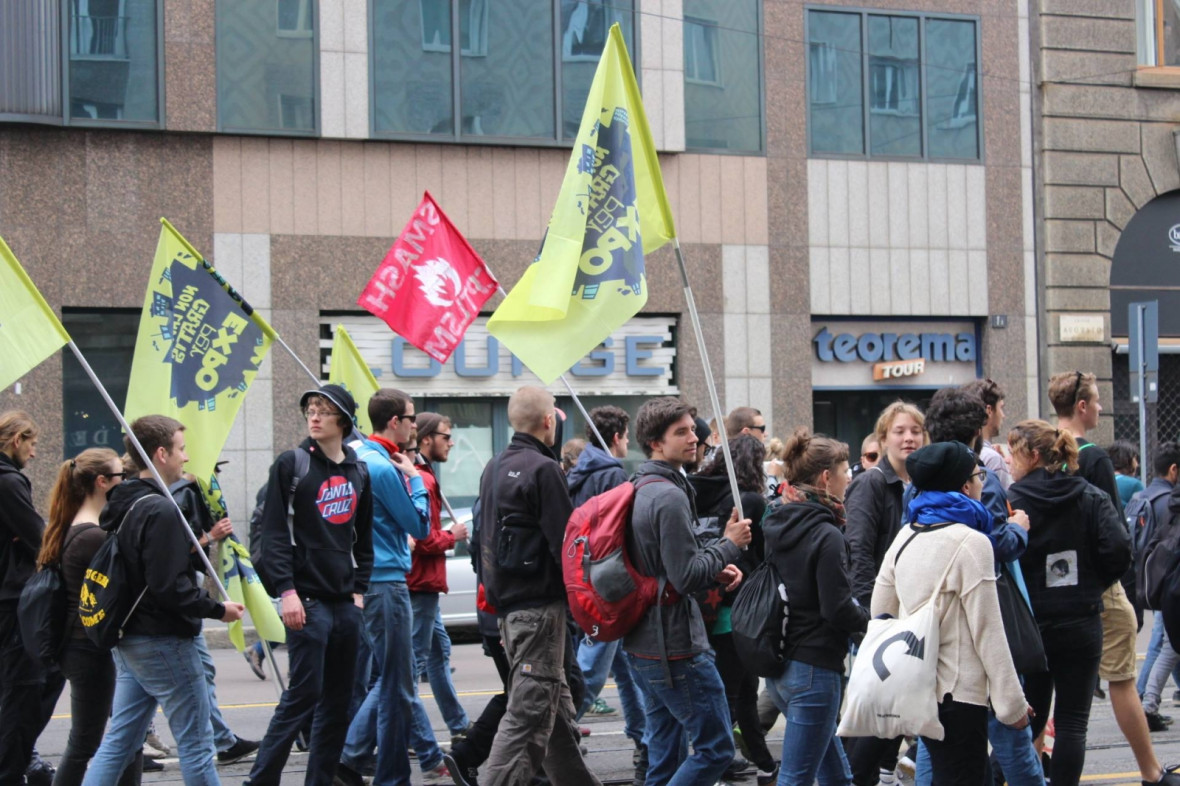 Students held banners reading: "No Expo", "a better future" and "education and income for everybody".
The protest was mostly peaceful, with the exception of few people who clashed with police after they pelted rocks against buildings. Further demonstrations are planned for the following days.