Expo Milano 2015: Volunteers finish Nepal pavilion after reps forced to leave due to earthquake
The Nepal pavilion at the Milan's Expo 2015 (Universal Exposition) has been completed by Italian and Nepalese volunteers after the country's representative went back following a devastating earthquake that killed more than 6,000 people.
According to Italian media, volunteers worked around the clock to complete the pavilion in time for the opening of the exposition, which will last six months.
"At the end we will get there," Giuseppe Sala, commissioner of the government of Italy for Expo Milano 2015, said to journalists a few days before the Expo opened.
"The Nepal pavilion will be finished by people from Bergamo, Brescia and three Nepalese volunteers as many had to go to back to Nepal after the earthquake as they knew some of the victims."
IBTimes UK spoke with Amrit Ratina Shakya – commissioner general of section Nepal at the Expo – on the significance of the pavilion and how the mood as well as the aim have changed following the quake.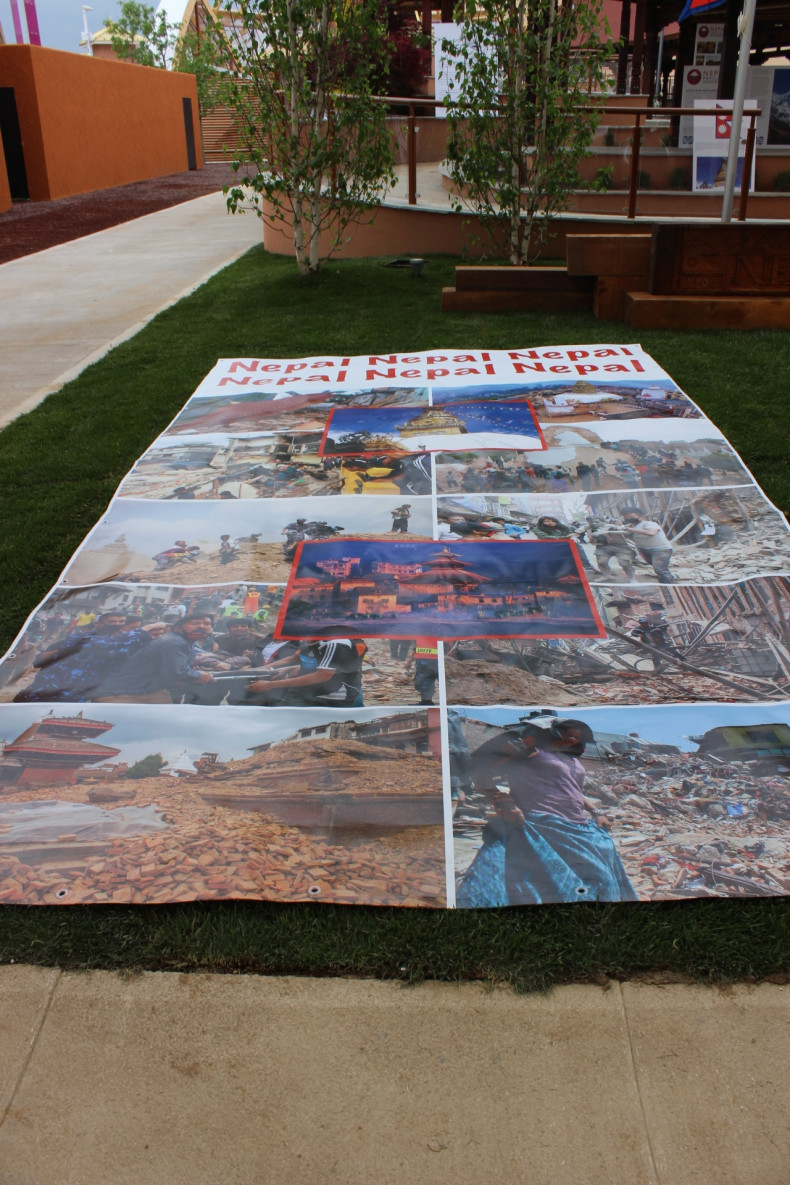 Expo Milano 2015 and Nepal pavilion
By following the theme Feeding the Planet, Energy for Life, 145 countries will show their commitment to creating sustainable ways of producing and delivering food across the globe while guaranteeing the safeguard of the planet.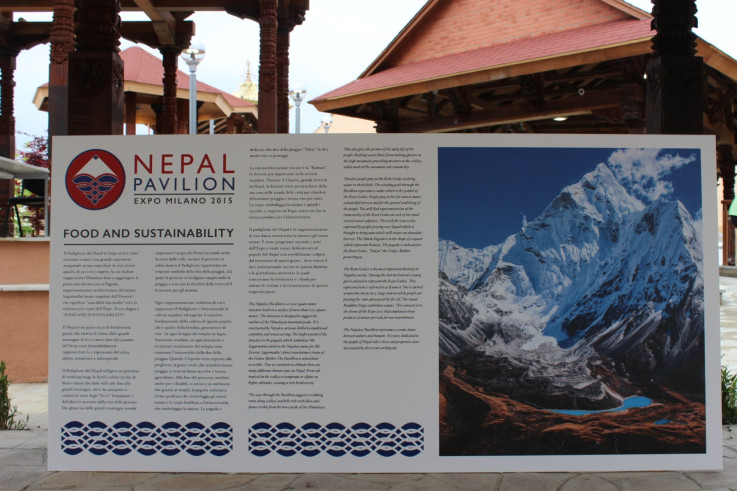 Volunteers helped build the Nepal pavilion in time for the Expo 2015 opening
Ludovica Iaccino
The aim of the six-month-long exposition is to "increase visitors' awareness of and seek their participation in the drive for: the right to food that is healthy, safe and sufficient; the environmental, social and economic sustainability of the food chain; and the preservation of taste and of food culture".
The Nepal pavilion aims to shed light on the country's need to develop programmes that can guarantee all its citizens have enough to eat. The decision was made as the country's food production is not at the same level of the population growth.
The pavilion also shows Nepal's biodiversity, with a focus on mountain farming. Visitors can also try typical Nepalese dishes.
Find out more about Expo 2015.