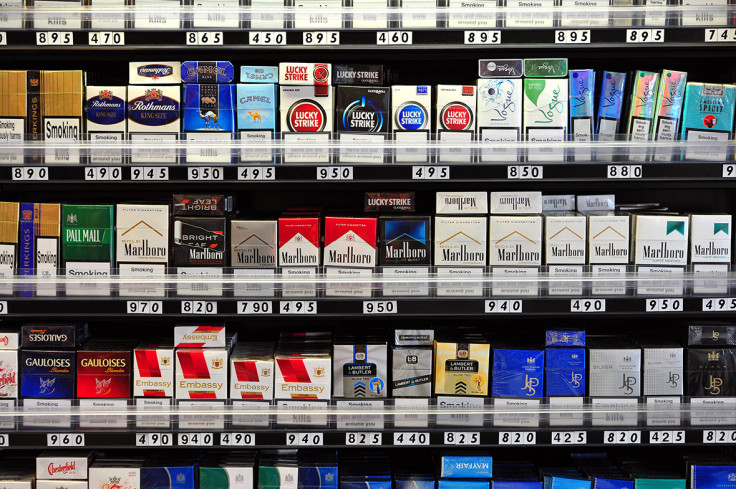 Thousands of smuggled cigarettes and tobacco were seized by customs officers hidden in holdalls at a Middlesbrough convenience store.
Almost 3,000 cigarettes and 1,700 grammes of hand-rolled tobacco were found when officers raided Boro Cash Converters, in the centre of the North Yorkshire town.
Teesside Magistrates' Court heard today (17 January) that the owner Mohammad Ahmad hid the illicit products in bags at the back of his shop when detectives swooped on 7 October last year.
They also found thousands of cigarettes disguised as Golden Virginia, Mayfair, Lambert and Butler, Richmond, Amber Leaf and Marlboro Gold.
Police and customs officials had been acting on tip-offs from several members of the public, who said packs of cigarettes were on sale for as little as £1.50.
Ahmad, 40, told officers "he did not know it was illegal" to sell tobacco brought into the country from duty free shops and airports when the haul was found, the judge heard.
But in court the store owner pleaded guilty to 15 charges of possessing goods with a false trademark and exposing the public to a dangerous product.
Earlier, Andrew White, prosecuting, said: "Seven complaints were received that illicit cigarettes and tobacco were being sold from Boro Cash Converters between 22 June 2015, and 22 August 2016," reported GazetteLive.
White added: "During the visit, cigarettes and hand-rolled tobacco were found hidden in the rear of the premises, hidden in holdalls and boxes of various electrical items.
"In total, 2,960 cigarettes were seized, and 1,700g of hand-rolled tobacco."
Packets of illicit cigarettes were sold for between £1.50 and £3.50. The products did not have English health warnings or the self-extinguishing strips required of legal cigarettes.
The case was adjourned so a pre-sentence report could be prepared on Ahmad, of Park Lane, central Middlesbrough. The defendant is due back in court on 13 February.