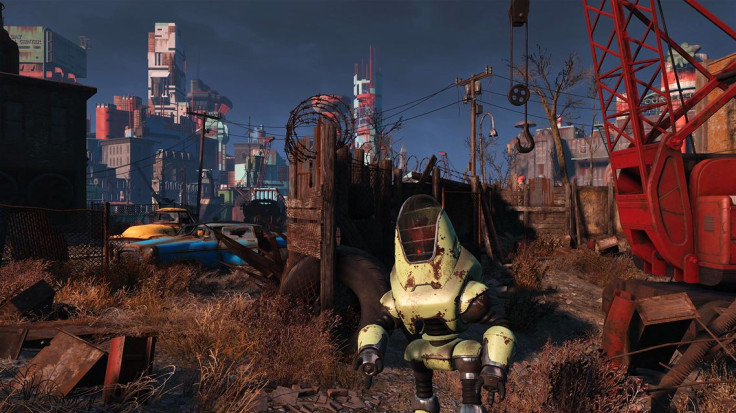 In the latest update about Bethesda's Fallout 4, the file size of the game for Microsoft's Xbox One gaming console has been revealed. The downloadable version weighs in at 28.12GB.
The game will be released on 10 November for Xbox One users. As per an official listing on the Xbox Store, Fallout 4 is heavier as it would have "400+ hours of gameplay and features 111K lines of dialogues", far better than the previous Fallout iteration such as New Vegas and Fallout 3 which weighed at 4.75GB and 5.48GB, respectively.
Xbox One users can pre-order the game, which costs $60 (£39). Folks at Bethesda have already confirmed that any updates to the game will be released for free. These include multiple features and fixes. The first DLC for the game is likely to be released in early 2016.
Bethesda has also announced season passes for loyalists, which offer gamers early access to DLCs. Fallout 4 season passes can be purchased for $30 after the game's is released in November.
"Based on what we did for Oblivion, Fallout 3, and Skyrim, we know that it will be worth at least $40, and if we do more, you'll get it all with the Season Pass," Bethesda said in an official blog post.
After its release, Fallout 4 loyalists can check for free "Creation Kits", which will be applicable on personal computers. Creation Kits allow gamers create their own mods which can be shared with friends.