Fallout Shelter players logged more than 3,000 years of play-time in mobile game's first month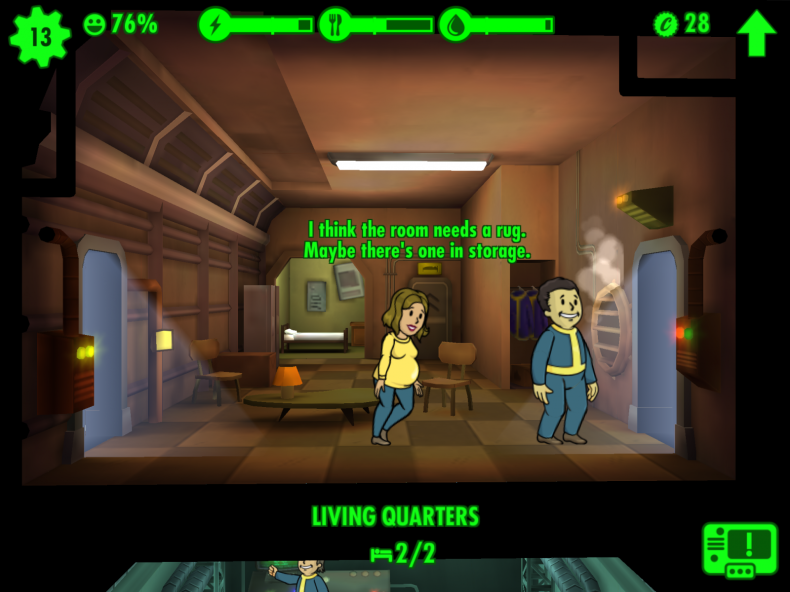 Fallout Shelter was released on iOS on 14 June and was an instant success, topping the App Store chart and pulling in huge amounts of money for developers Bethesda. The gaming giant has now revealed some stats about the game's first month – including that players logged well over 3,000 years of play-time.
Further still, more than 85 million vaults were created, 82 million babies were born and 119.5 million fires were started in the game about managing the resources and well-being of a post-apocalyptic underground vault and its inhabitants.
Bethesda shared its infographic on its website, revealing the data behind the hugely successful launch. The game was announced and released during Bethesda's first E3 press conference, where the first gameplay from upcoming console behemoth Fallout 4 was revealed.
In that first month 29,076,178 hours (approximately) were logged with the game. That's 1,211,507 days, 39,803 months and 3316.9 years. Immediately following its release Fallout Shelter – thanks to its free-to-play structure – started generating more money than even mobile favourite Candy Crush Saga. The stat equated to millions of dollars each day.
Fallout Shelter recently arrived on Android devices. Fallout 4 will be released on PS4, Xbox One and PC on 10 November.
For all the latest video game news follow us on Twitter @IBTGamesUK.