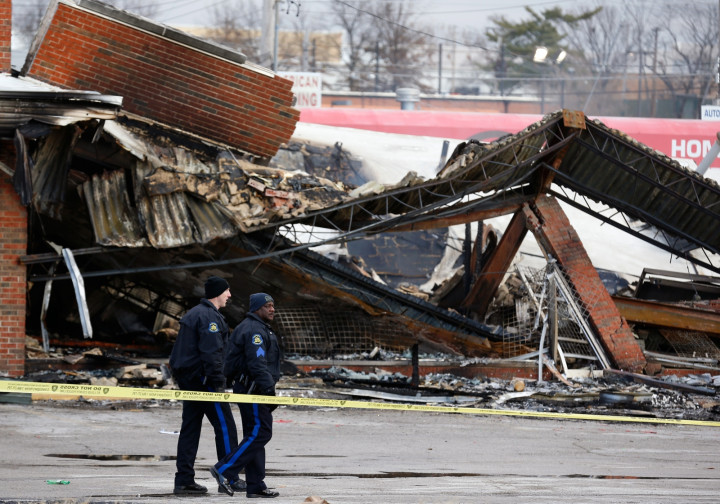 The church attended by Michael Brown's father was burned down amid raging protests that followed a grand jury's decision not to bring criminal charges against police officer Darren Wilson.
The Missouri church was one of a number of buildings which was torched during a night of mass unrest in the town, which police described as "way worse" than any of the violence which occurred in the weeks that followed following the 18-year-old's killing.
While a majority of the disorder occurred in Ferguson, where Brown was shot by Wilson on 9 August, the Flood Christian Church was also attacked, despite being located three miles away in a remote location of County Club Hills.
The Church's pastor, Reverend Carlton Lee, believes white supremacists were responsible for the arson attack and not the people protesting against the grand jury's ruling.
Other buildings around the church were left unscathed.
Lee, who has appeared in rallies and press conferences alongside Michael Brown Sr, told NBC News: "The police called me and told me the church was on fire. I was in complete disbelief. I didn't think anyone would set a church on fire.
"I feel like one of my children has died. I put my blood, my sweat, my tears into this church, getting this church built from the ground up. To see that it was taken down in a few minutes is really heartbreaking."
Lee also claims to have received 71 death threats because of his vocal support for Brown and his family.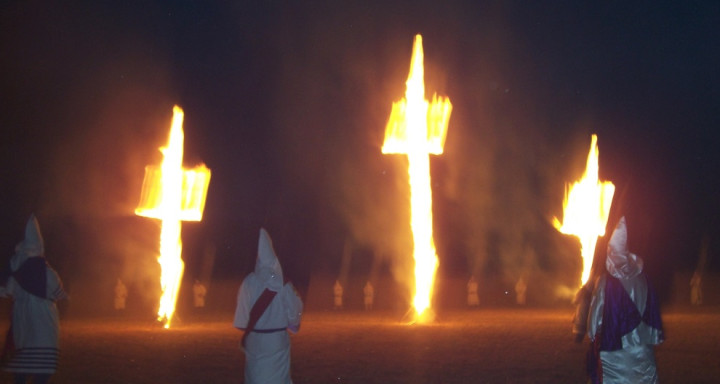 The allegations arrived as hacktavist group Anonymous claim to have evidence Wilson is a member of the Klu Klux Klan (KKK).
The group allege an insider from within the St Louis Police Department is leaking information to Anonymous proving there is a link establishing Wilson's membership of the KKK, but have not published it over fears it would endanger the source.
Anonymous launched a campaign against the far-right right group, including controlling Twitter accounts affiliated with the KKK and taking down websites.
The moves came after a local branch, the Traditionalist American Knights of the Ku Klux Klan (TAKKKK), began handing out leaflets around Ferguson, in which they threatened "lethal force" against anyone protesting following the grand jury's decision.