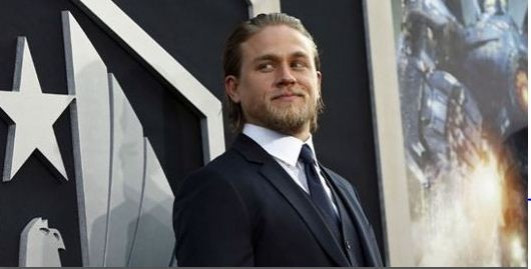 Author Jackie Collins has stated that the producers are having a hard time finding a replacement for Charlie Hunnam after his exit from Fifty Shades of Grey film.
"The inside story is they can't find an actor to play the role - because every actor in Hollywood has turned it down," Collins, who made her name writing erotic novels told an Australian radio station.
Hunnam had cited date problems and opted out of the role.
"The filmmakers of Fifty Shades of Grey and Charlie Hunnam have agreed to find another male lead given Hunnam's immersive TV schedule which is not allowing him time to adequately prepare for the role of Christian Grey," Universal Pictures and Focus Features said in a joint statement released over the weekend.
Hunnam had previously confessed that, he was aware that he is not what some fans had in mind for the role.
"There are so many fans of that book and I know that on the surface, I'm probably not what everybody imagined," he told Entertainment Weekly, "Because reading is so personal and people bring a character to life in their imagination, they feel ownership over that character. That's daunting if I allowed myself to think about it too much. I'm taking it very seriously and intend to explore the nature of who this character is, what motivates him-and also dress up nice and look good in those suits."
This most awaited movie was scheduled to release in the United States on 1 July next year. British visual artist and film-maker Sam Taylor-Johnson will be directing a script written by Kelly Marcel. Dana Brunetti and Michael De Luca (producers of Oscar-winning The Social Network) will work behind the scenes.