Fifty Shades of Grey rated 12 in France: Soft porn for kids?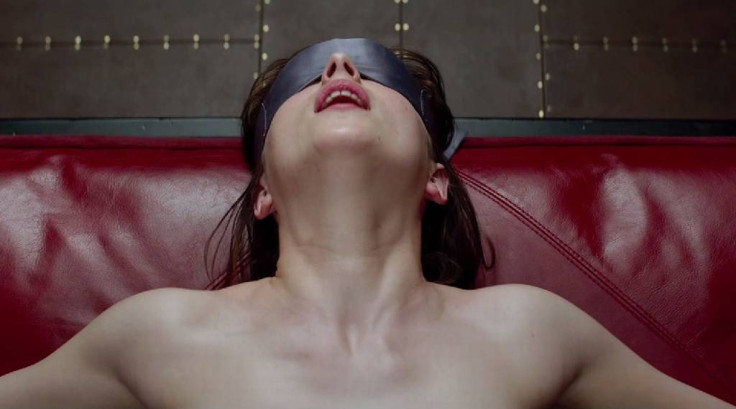 Despite featuring more than 20 minutes of sex scenes, school children in France have been given the green light to watch Fifty Shades of Grey when it hits cinemas worldwide on Valentine's Day.
In a controversial move, the Centre national du cinéma et de l'image animée (CNC) awarded the kinky film, based on EL James's best-selling erotic novel, a rating of "12".
To give you some context, the Motion Picture Association of America (MPAA) gave the S&M flick a "R" meaning that children below the age of 17 need to be accompanied by a parent or adult guardian. The British Board of Film Classification rated it "18" because of the salacious content, Malaysia banned it altogether, and it looks unlikely to ever officially see the light of day in the Middle East.
While the rating may leave some parents alarmed, the CNC claims that the low age restriction could be justified because the film wont shock a lot of people.
"It's a romance, you could even say schmaltzy," CNC president, Jean-François Mary said. "The director handled the sex scenes very skilfully and limited them to the bare minimum. It's more the subject itself, this S&M relationship, which pushed us to restrict the movie for audiences under 12."
According to Mary, some members even agreed that the film shouldn't have not been rated but instead viewers should have been given a warning.
But not everyone supports the controversial decision.
"Throughout the world everyone seems to agree that [Fifty Shades] is not appropriate for younger audiences," Phalene de la Valette wrote in Le Point magazine.
"Even the very liberal countries like the Netherlands didn't go under that age limit."
Considering that a love of sex and food go hand in hand France, a lax approach to the whips, chains and duct tape that features in Sam Taylor-Johnson's adaptation is not surprising.
In 2014, France allowed children to watch lesbian romance Blue is the Warmest Colour, and in 2012 graphic comedy Porn in the Hood was also rated 12.
Fifty Shades Of Grey, which is set for worldwide release on Valentine's Day (14 February), stars Dakota Johnson as submissive Anastasia Steele and Jamie Dornan as her bondage-obsessed playboy billionaire, Christian Grey.
© Copyright IBTimes 2023. All rights reserved.