Davos 2017: Business cards of the rich and famous
The old-fashioned meet-and-greet method lives on.
World leaders, top decision-makers and the financial elite have gathered for another year at the World Economic Forum (WEF) in Davos, Switzerland. Over the next few days, reform plans will be made, political, economic and social transitions will be discussed and even a few business cards may be exchanged.
While some attendees will turn to their smartphones to take down those essential digits, others may opt for the traditional networking route.
There are people who believe that business cards not only make a statement and generate impact but they also leave the recipient with a – hopefully positive – impression.
It's not just businessmen who hand out their cards. From Abraham Lincoln to Lady Gaga, Albert Einstein to Walt Disney, they have all passed out cards, many of which paint a little portrait of the person handing them out.
Marc Zuckerberg's business card reads "I'm CEO, Bitch!" while Walt Disney's card hinted at his illustrative skill.
IBTimes UK takes a look at some of the fascinating business cards owned by the rich and famous.....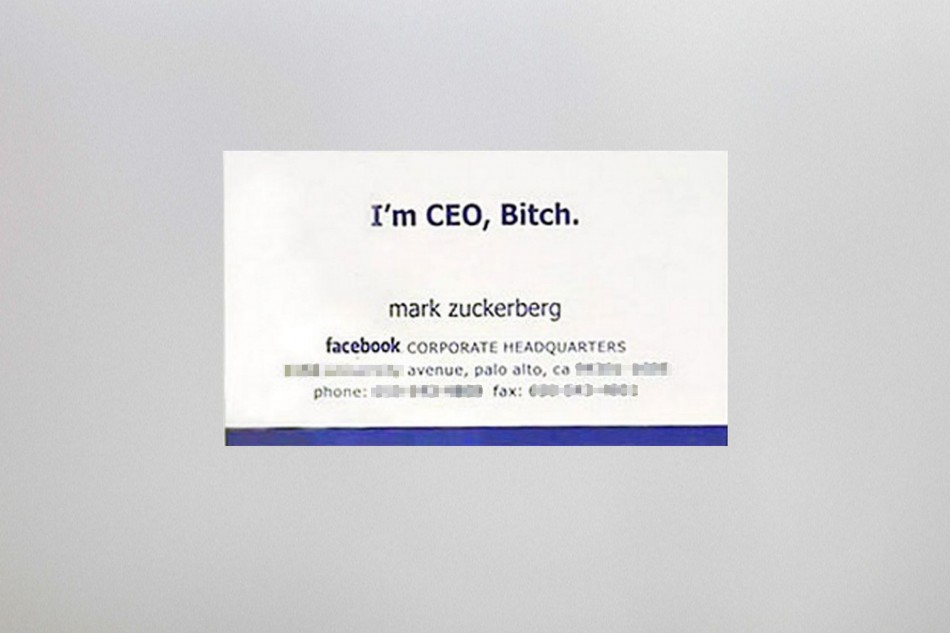 © Copyright IBTimes 2023. All rights reserved.