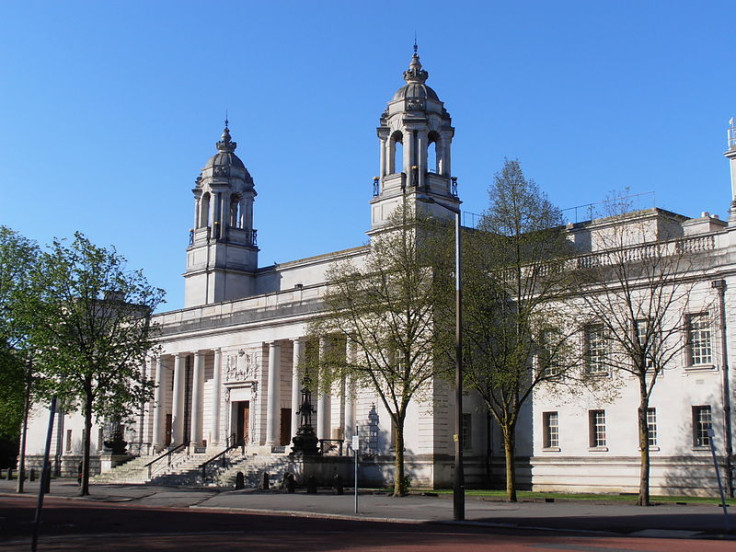 A 17-month-old toddler was murdered with a garden chair during a "vicious" attack by his mother's lover, a court has heard. Finley Thomas suffered "catastrophic" head injuries after Sean Buckley, 28, allegedly attacked the young boy at his home in south Wales.
Paramedics were called to the property in Tonypandy and found Finley motionless and looking "ghostly" in colour. A 10cm-by-10cm swelling was found on the back of his head, along with bruising.
Buckley pleaded not guilty to murder and denied another charge of causing child cruelty.
The baby boy's mother, Chloe Thomas, 25, is also accused of repeatedly assaulting him during the last month of his life. She denies the charge and claims Finley had fallen down the stairs.
The opening days of a six-week trial into the charges saw the prosecution tell a jury at Cardiff Crown Court the pair had covered up the "deliberate and vicious" alleged attack by Buckley.
Roger Thomas QC told the court on Wednesday (25 May): "The catastrophic injuries sustained by Finley were a result of a deliberate and vicious act by Sean Buckley.
"And to avoid the consequences of his own violent conduct, he has persisted in the deceitful manufactured account and has been assisted by the lies and support of Chloe Thomas. These were wicked and quite deliberate lies."
Thomas said Finley was taken to hospital on 23 September 2014 after a 999 call made by her mother, who claimed her son had "banged his head" at home and was "lying floppy".
The young boy was taken to the Royal Glamorgan Hospital and later transferred to the University Hospital of Wales, Cardiff. The jury was told Finley had bumps and marks on his body which "should not be found on any child".
Thomas went on to show the jury a garden chair which he said was responsible for causing the injuries on the back of Finley's head, adding: "Whether he was hit with it or it was propped against a surface or wall and he was struck against it we can't say. That's the chair that caused the damage."
The jury was told bruising found on Finley matched the patterning on the chair. A post-mortem was said by the prosecution to also show Finley had suffered several other injuries, including rib fractures and a fractured skull.
Thomas told doctors before he died that Finley was a "clumsy and active little boy".
The trial continues.