China and members of the Association of South East Asian Nations (Asean) have completed the first draft of a code of conduct for behaviour in the South China, Chinese Foreign Minister Wang Yi has said. He noted that tensions over the territorial row in the region have "dropped distinctly".
Since 2010, the 11 members of the Asean group are thought to have been discussing a set of rules to be followed to avoid conflict in the South China Sea.
"China and Asean countries feel satisfied with this," Wang told the media on the sidelines of China's parliamentary session.
He said the group, which held a meeting last month on formulating the code, had made "clear progress".
Reuters cited Wang as saying that tensions in the international waterway have eased considerably — not just "somewhat dropped, but had distinctly dropped" over the past one year.
However, he remained wary of the US navy's freedom of navigation in the sea, which Washington says are international waters and that it has the right to patrol. Without naming the US directly, Wang warned that countries that still wanted to "stir up trouble" in the mineral-rich waterway would be condemned by the claimants in the region.
"We definitely will not allow this stable situation, which has been hard to come by, be damaged or interfered with," Wang said.
The US has long been against China's military expansion and construction of man-made islands in the sea. China has also built runways, and in 2013, it reclaimed seven features it occupies in the Spratly islands. It has since built there three airstrips there.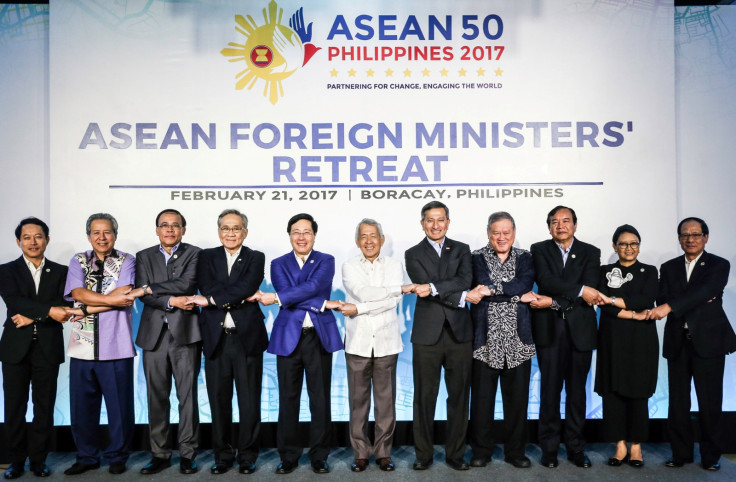 In addition, it has stationed troops to guard the region by converting the artificial islands into garrisons. It has also set up anti-air missiles and air defence radars.
The US has expressed concern that China's aggressiveness could hinder free movement, hence its decision to patrol the seas. China has been asking the US to stay out of the dispute saying it, along with its rival claimants, are determined to resolve things peacefully.