Move over Ken – a fashion doll artist in the US has launched "First Love", a line of gay fashion dolls specifically targeted at gay males of all ages, which is one of the first ever doll lines to be completely 3D-printed.
Joey Versaw, 36, is already well known in the international collectable dolls industry for his Mary Magpie 1950s pin-up model inspired fashion dolls, which are popular collectors' items.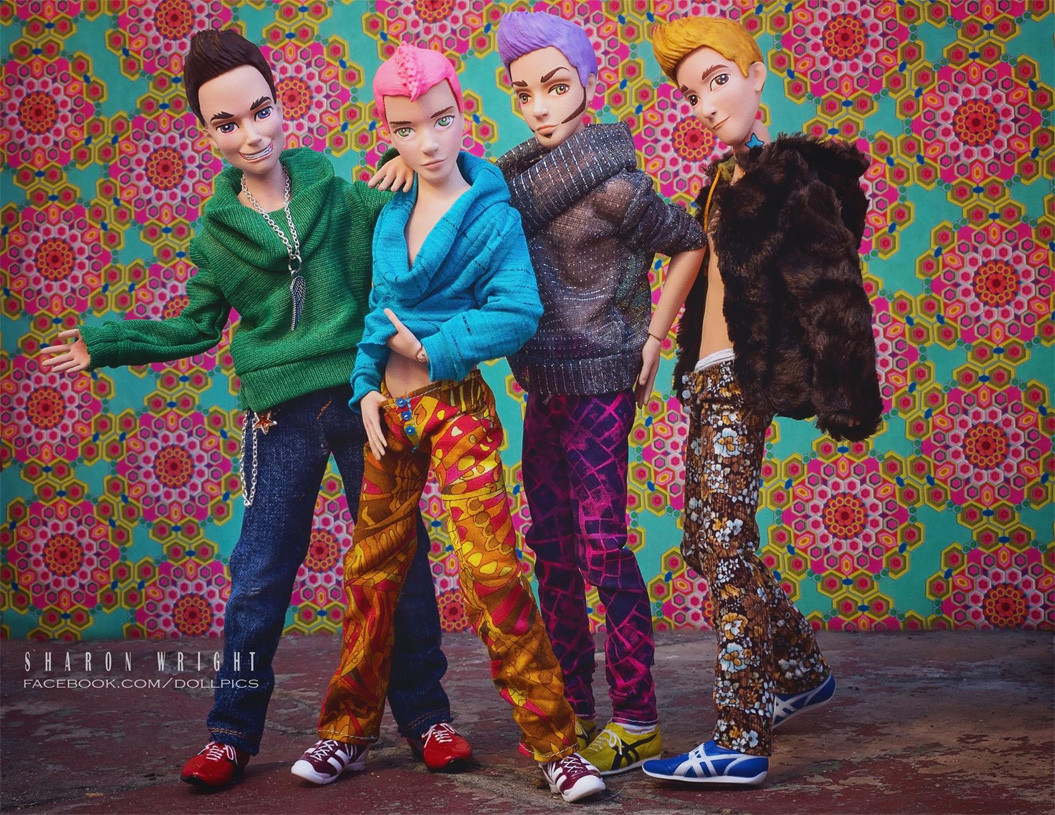 His new line of 12-inch-high "Gay Boy Dolls" are 3D-printed using sintered nylon plastic and then hand-painted.
Even the hair on the dolls is 3D-printed, and all of the dolls are ball-jointed with five articulation points on the neck, shoulders and hips. The outfits and shoes are also hand-made and designed, and each doll is anatomically correct, so that means no "moulded lump" like Mattel's Ken dolls.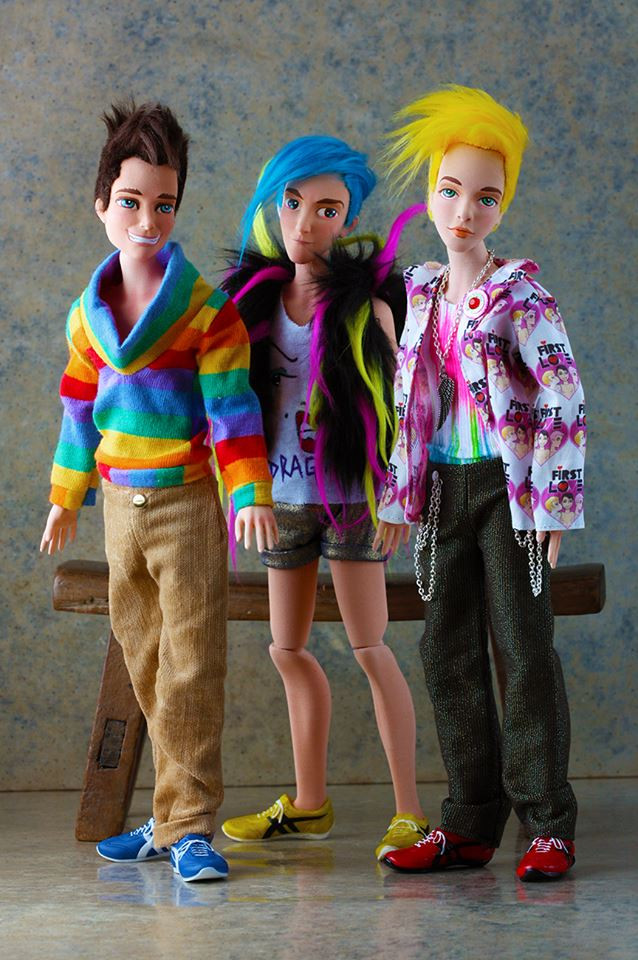 First Love is not the first gay doll of its kind – that honour goes to Gay Bob (1977), while the best known gay doll today is the Billy Doll (1997).
"Growing up gay I had little in the world to show me a true representation of gay love. Everything I witnessed was hugely over-sexualised. There were no gay dolls," Versaw tells IBTimes UK.
"In my late teens a doll line came out called 'Billy'. These were out and proud gay men but the doll was a novelty and had an over-exaggerated lower member and was dressed in leather and other stereotypical things such as a cop and a UPS man."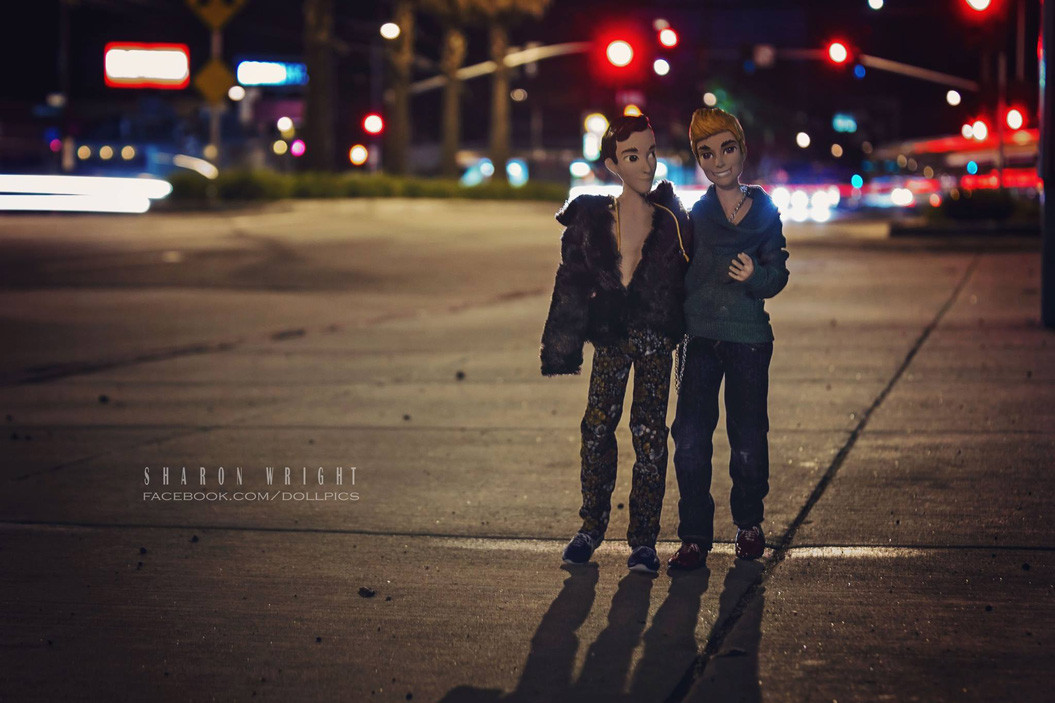 So Versaw decided to create a line of fashion dolls that would be suitable for boys, teenagers and gay men which didn't have to instantly relate to promiscuity.
"I wanted a doll line that shared the beauty of love between two people even if those two people happen to both be men, to create a line of dolls that would express the feeling of goodness and love," he says.
"I wanted to show real strong gay men who have an exciting free life to lead full of the same joys as every other human being. Sometimes in life we are born into families who can't be there for us, so we create our own family."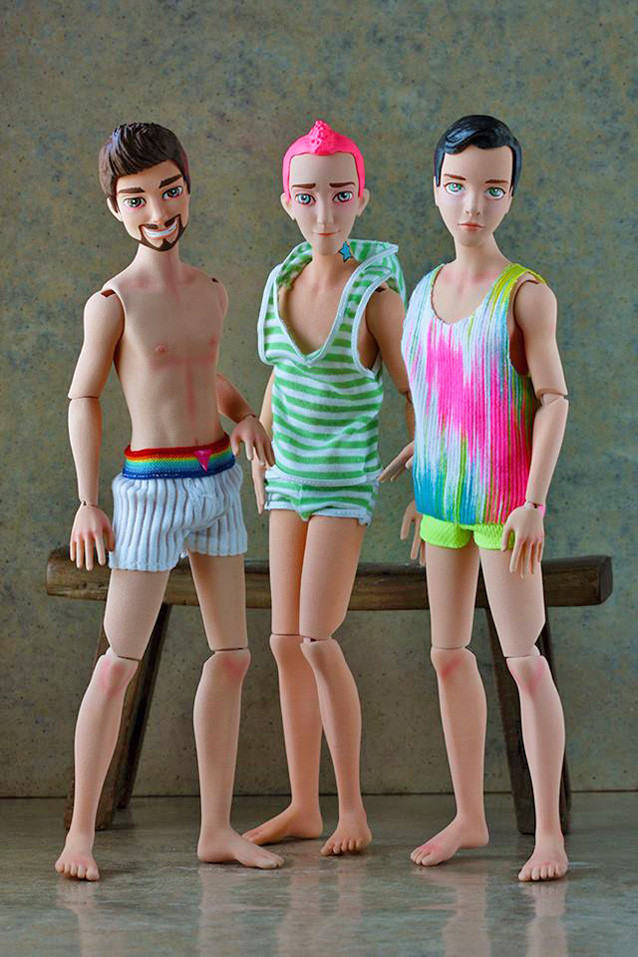 Versaw, who lives happily in Oregon with his partner Bryan, wanted to be a doll designer all his life and has spent years sketching out designs for his family of four gay male dolls.
When he finalised the character designs, he sculpted the dolls in wax, and then sent the designs to a 3D artist who works for Disney to turn his designs into a 3D model CAD file.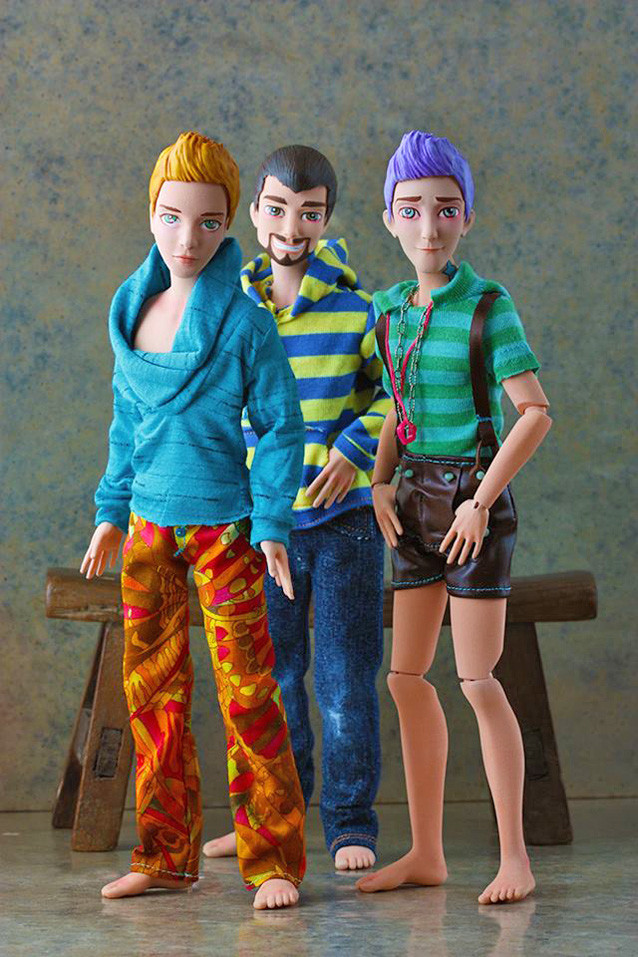 "I feel at the moment that home 3D printers are not quite up to speed with where I want them to be as far as quality is concerned, so I outsource my 3D printed parts through a big company where I know all of my parts will be printed exactly the way I want and will be the quality I expect," says Versaw.
While the toys are suitable for children, each one costs between $250 and $350 (£160-£224), so they will likely remain as signature collectors' items.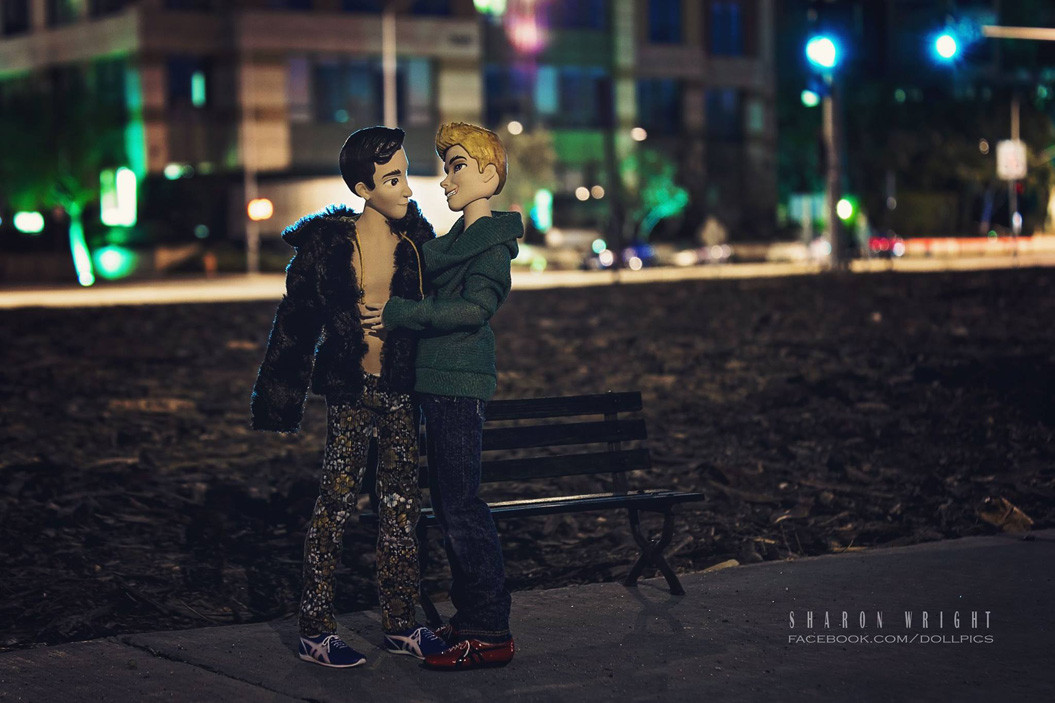 "I imagine the main draw would be from gay men of all ages but I am sure women doll collectors will love them as well. Truly a doll is what you want it to be, what you make of it. It is a very personal experience and differs from one collector to another," he says.
"My only hope is to bring smiles and joy to people's lives through my dolls – creating memories and being able to look at this movable piece of art whether on the mantle or the bedside table and smile."