Flappy Bird has been an immensely popular mobile game, ever since its launch on Apple App Store and Google Play Store, owing to its simple yet challenging gameplay.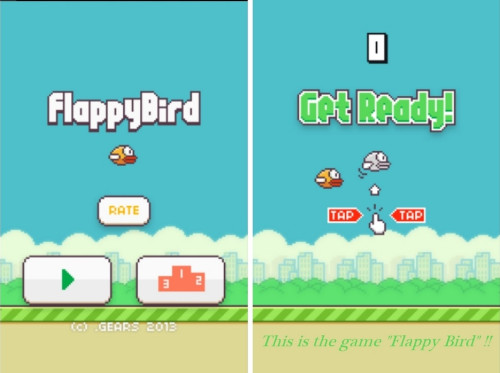 With the game being shut down since 9 February, curious mobile gamers would be itching to try out alternatives to Flappy Bird in their leisure. IBTimes UK brings you a collection of new Flappy Bird alternatives from the Android app market (aka Google Play Store).
You may recall that Flappy Bird was eventually taken offline on 9 February by its creator, Dong Nguyen, citing various reasons like unprecedented hype and popularity ruining his simple life, while making him richer with earnings of more than £30,000 every month.
Nevertheless, the purists who still crave for some fun with the original game can now manually download Flappy Bird APK from here. Check out our step-by-step guide to install the game via APK package here.
Those who wish to take a break from this annoying game and try something new should take a look at some of the best Flappy Bird alternatives for Android platform (see below).
Flappy Bird fans should note that most of these alternatives are more than just clones, which bring some new features along with fresh ideas for exhilarating gameplay.
New Alternatives to Flappy Bird: How Similar or Different They Are?
Gamers can randomly switch between portrait mode and landscape mode while playing some of these alternatives. The Flappy Bird, however, supports just the portrait mode.
Besides, the new Android clones of Flappy Bird offer multiple playable characters including Obama with Jet, pig, duck, chicken and parrot. There is also a Zombie edition of Flappy Bird made for the adventurous and die-hard fans of Zombie mods.
The games range from 8-bit graphic style (like Flappy Bird) to full-fledged graphic games like Sonic the Hedgehog. However, the major similarity lies in the game controls wherein you mimic Flappy Bird playing style with screen tapping to control the bird.
The only exception is the Flippy Bird game which enables use of Joystick, Tap or even Drag action to control the bird. This game allows you 10 misses with saving the bird, before the game ends.
Take a dive into the amazing world of Flappy Bird substitutes for Android:
Fatty Bird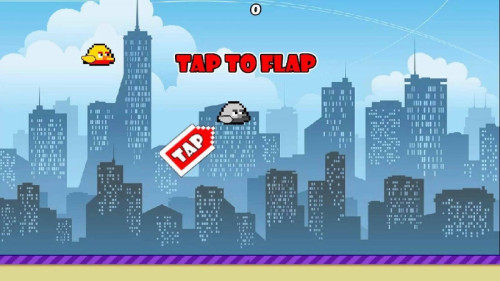 A similar copy of Flappy Bird game character, called as Fatty Bird. It is an 8-bit graphics game with tap to flap mechanism.
Flappy Osama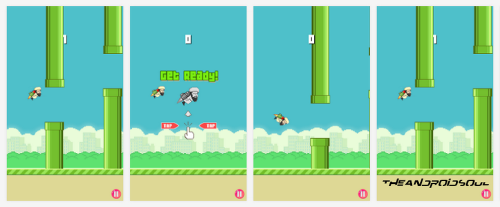 As its name implies, you fly the Flappy Osama using jet-packs. Unlike Flappy Bird, you actually make your jumps with rocket-propelled jetpacks.
Flappy Osama runs 8-bit graphics like its original flick.
Flappy Chicken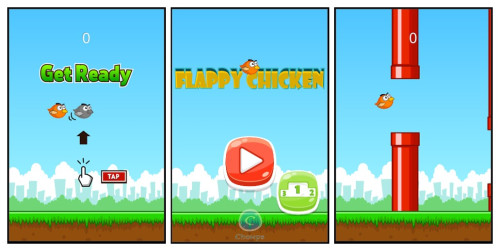 The game plays exactly like the original game, but with chicken as game character. Get the Flappy Chicken flying through the maze of pipes while avoiding obstacles, as you collect reputation points and medals.
ZomBird = Flappy Bird + Zombie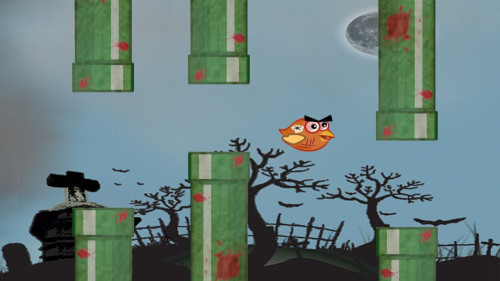 This is a Zombie mod for the original Flappy Bird game. Win a bunch of medals (Bronze, Silver and Gold) as you accomplish goals, flying through the Zombie infested maze of pipes (with blood splattered all over it).
Flappy Pig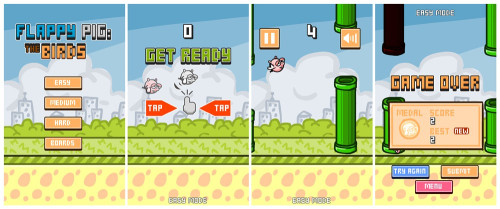 Monitor your position on the game leaderboard, as you fly your Flappy Pig to its destination through a maze of pipes. Enjoy the full HD graphics as you collect a handful of power ups, while you level-up with big reputation points.
For a change, the power-ups allow the pig to perform some incredible moves. For instance an Egg allows it roll down the pipe, a Star gives a lifeline when the pig crashes against the pipe (game does not end) and the Slow power-up slows down the game for easy manoeuvre through the deadly maze of pipes.
Switch the game mode difficulty level between Easy, Medium and Hard, based on your comfort and expertise. Flappy Pig surely sounds like a welcome change and an interesting option if you are tired of the monotonous Flappy Bird.
Flappy Bird Run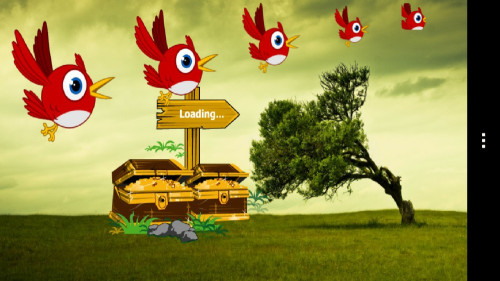 This game uses game-world objects as obstacles, which the bird has to avoid on its way home. It borrows the Angry Birds theme with a red coloured bird as game character.
Flappy Bird Duck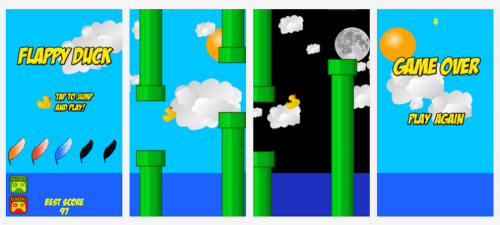 Add a bunch of coloured feathers (brown, red, blue, silver and gold) to your reward tally, as you build-up reputation with each level-up or accomplished goals while flying the Flappy Bird Duck. Check the leaderboard, as you progress through the game.
This one can get as annoying as the original, as the pipes are placed as close as in the Flappy Bird game.
Download Flappy Bird Duck here
Flappy Parrot Bird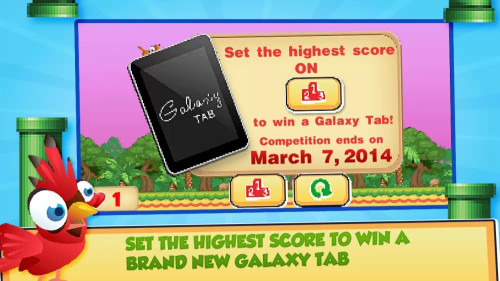 Flappy Parrot Bird mimics the original with the exception of adding leaderboard, medals and multiple lives which allows you to resume gameplay from where it last ended (if suppose you hit the pipe and want to continue). The game automatically saves when the bird crashes against the pipe, but you need lifelines (available lives) to continue.
NOTE: If your lifeline hits zero, the game ends.
Download Flappy Parrot Bird here
Save Flappy Birds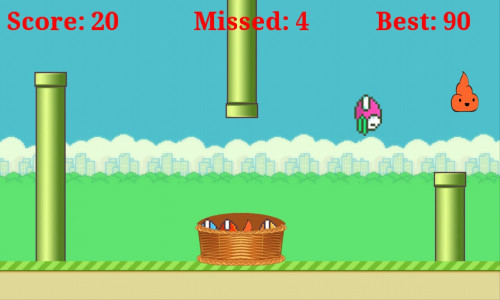 Move the basket to catch and save the birds, as they keep falling. Win 10 points for each bird saved or lose 10 points for each bird dropped.
The game ends when the tenth bird falls to ground. So, get clicky on the screen and save as many as you can.
Download Save Flappy Birds here
Flappy Wings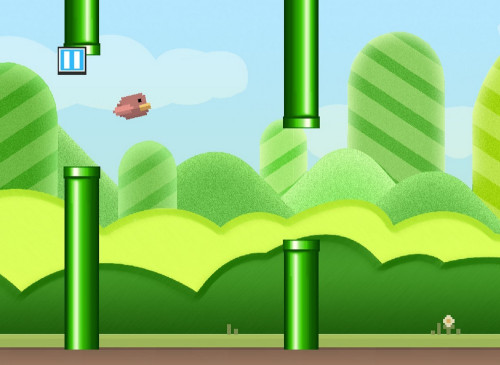 This game plays almost the same as others with the exception of pipes changing colour between levels or stages of the game.
Flappy Tiny Birdie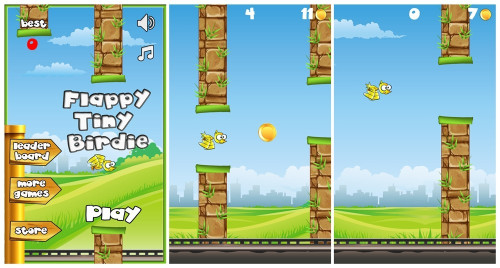 Enjoy the game with full HD graphics, while you collect a whole range of medals: Iron, Bronze, Silver, Gold and Platinum at 25, 50, 75, 100 and 150 points respectively.
Download Flappy Tiny Birdie here
Flippy Bird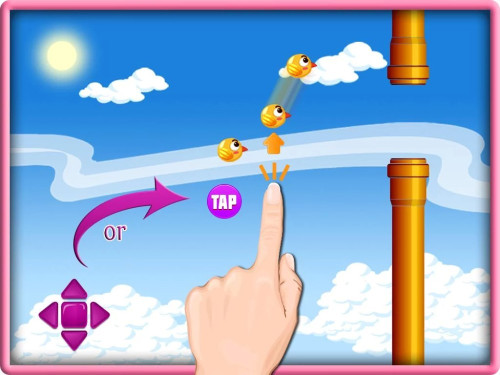 Enjoy the original Flappy Bird gameplay with a host of new controls: Joystick or tap and drag. Bored of tapping, then switch to joystick or vice-versa. Also, share your accomplishments and glory with your friends on Facebook.
A Flappy Bird Game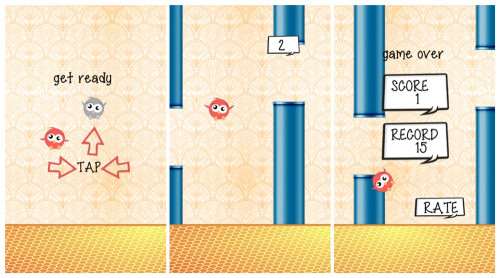 It is an exact clone of the original. There is nothing to differentiate here, except for some background and graphics changes.
Download A Flappy Bird Game here
Flappy Wings

Enjoy the game in landscape mode while the background offers parallax effects.