'Flying Dutchman' pilot caught on toilet after smuggling £2.4m of cocaine is jailed for 23 years
John Buwalda, 53, used a light aircraft to fly drugs from the Netherlands into the UK.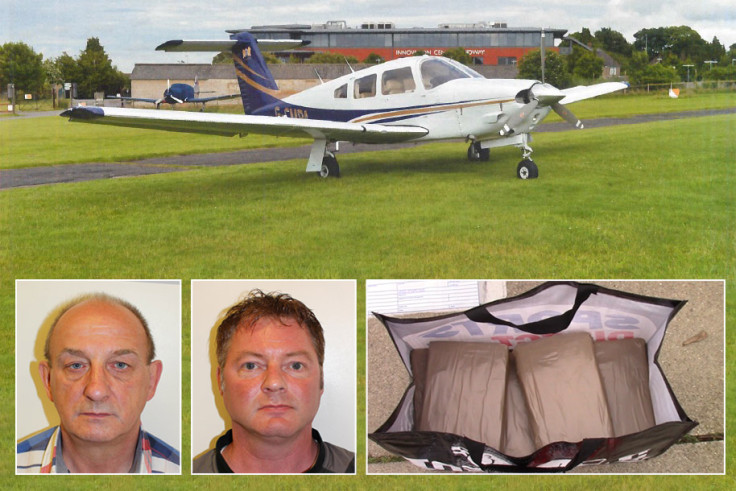 A pilot known as 'the Flying Dutchman' has been jailed for 23 years after smuggling cocaine worth more than £2.4m (€2.78m, $3m) into the UK in June 2016. John Buwalda, 53, used a light aircraft to transport 22kg of high-purity cocaine from his home country of the Netherlands to Rochester airport, Kent in June 2016.
Police tracking his movements then watched as he handed over bricks of the class-A drug to "professional courier" Jan Polak, aged 61, during a meeting at a nearby Holiday Inn.
Buwalda was caught quite literally with his trousers down when he was arrested a short time later while sitting on the toilet in his hotel room.
Polak, a Polish national living in Borehamwood, was also detained as he left the Holiday Inn in Rochester carrying a Sports Direct shopping bag filled with the cocaine.
The pair were found guilty of conspiring to import class-A drugs, and were jailed at the Old Bailey on Friday (3 February 2017). Buwalda was handed a 23-year sentence while Polak was jailed for 17 years.
The court heard how the two drug smugglers were caught following a joint operation by the National Crime Agency and the Met Police.
CCTV footage showed Buwalda landing his light aircraft at Rochester airfield shortly after midday on 30 June 2016. He was seen making journeys to and from the aircraft with a suitcase, before checking into a nearby Holiday Inn hotel. Around 10 minutes later, officers observed Polak retrieve two empty bags from his van and enter the budget hotel. Once inside, he went to Buwalda's room on the second floor where the cocaine handover took place.
After the pair were arrested, hotel staff told officers Buwalda had used the hotel on several previous occasions, checking-in for the day only.
When interviewed, Polak denied knowing the packages contained illegal drugs and claimed he had been approached by an unknown man in London, who asked him to deliver a parcel in exchange for money. But officers searching his van found a purpose-built secret compartment behind the front seats, hidden behind a false bulkhead and operated electronically.
NCA officer Jim McMorrow told the trial how he arrested Buwalda while he was sitting on the lavatory, saying: "Mr Buwalda was sitting on the toilet. He had a white top on and his trousers were by his legs. I informed him we had arrested a man ... and he had given us the room as the one he had been in. I asked him what he was doing here and he said, 'I flew in from Hilversum today.' I informed him I was arresting him."
Andy Tickner, from the Met Police's Organised Crime Partnership (OCP), said following the convictions: "This was a significant seizure of class-A drugs which, if sold on, would have generated cash to fund further criminality. "The complex concealment in Polak's van points to him being a professional courier, trusted by organised criminals to transport illicit goods.
"Officers from the OCP will continue to intercept drugs and prevent organised criminals from accessing the proceeds of their crimes."
© Copyright IBTimes 2023. All rights reserved.