Sports Interactive's life-eating Football Manager series has enjoyed countless tweaks and additions over the years, with most aimed at crafting a more realistic experience for digital football gaffers.
The most talked-about feature in this year's iteration – Football Manager 2017 – may hit a little close to home for British players though, as the looming threat and fallout of Brexit creeps across the virtual touchline and into the dugout.
At some point during your first few seasons in FM 2017, Britain's seemingly inevitable exit from the European Union comes into play. Its impact on your team however, depends on which of the three random scenarios is triggered.
If a "soft Brexit" is implemented, the status quo of buying and selling players from EU nations remains very much in tact. But the horror of a "hard Brexit" lies in wait, signalling a footballing future where all EU players are subject to the same work-permit restrictions as players from around the world.
An in-between option – where footballers are classed as "entertainers" – also exists, but the potential scuppering of a transfer bargain is still present.
For those looking to circumvent Brexit bothers, scouting homegrown youth starlets – aka. "wonderkids" – becomes a safe strategy, especially during a time when the next-generation of British footballing talent is brighter than its ever been.
With this in mind, IBTimes UK has put together an all-future-star XI of the top British wonderkids in Football Manager 2017. Be warned though, a "hard Brexit" scenario will almost always prompt a second Scottish referendum which leads to Scotland abandoning Great Britain once and for all – best to sign those Scottish stars early!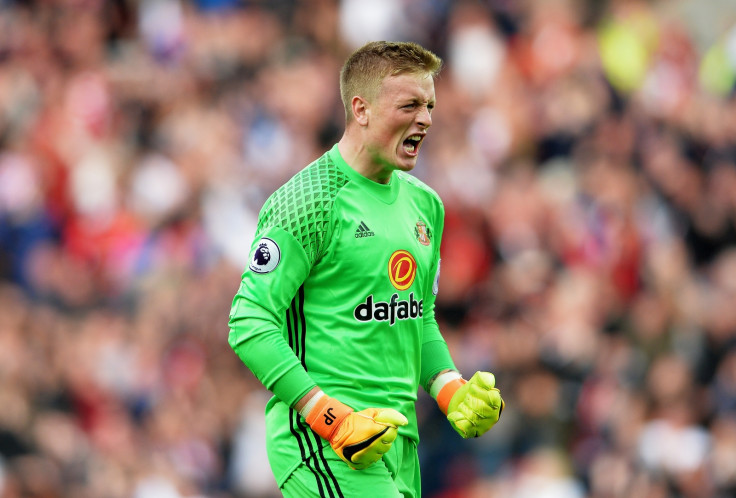 Goalkeeper - Jordan Pickford (Sunderland, England)
Recently called-up to the England national team for the first time, Sunderland's Jordan Pickford doesn't have the highest potential compared to some of his U23 compatriots, but he does develop into a solid keeper worthy of a place between the sticks for most mid-table teams.
Left-Back - Kieran Tierney (Celtic, Scotland)
Celtic's blisteringly fast full-back is available on the cheap early on in your first season and well worth the paltry fee. Capped twice for Scotland, Tierney's bombing runs down the wing can leave you exposed at the back, but he can be lethal on the counter-attack.
Centre-Back - Cameron Borthwick-Jackson (Man Utd/Wolves (loan), England)
Equally capable in the left full-back position, Man Utd's loanee has bags of ability and likes to stick firmly to the back-line in FM 2017. At 19 years of age, Borthwick-Jackson's game can still be moulded through tutelage and training, with the possibility for a stand-in midfield role should injuries hit your team.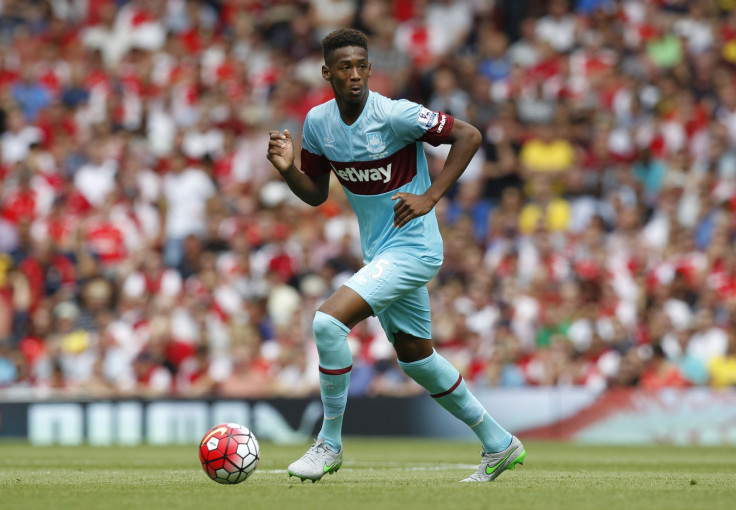 Centre-Back - Reece Oxford (West Ham, England)
The "next Rio Ferdinand" has been earmarked for greatness since becoming West Ham's youngest ever debutant in 2015, and his digital persona is no different. Oxford can be signed for relatively cheap in FM 2017 and becomes fully worth the initial meagre fee as the season go by.
Right-Back - John Stones (Man City, England)
Okay, so Stones is a little out of position here, but he has slotted into the right-back role from time to time so we're going with it. A guaranteed future world-class player and strong captain material, the former Everton man has the highest potential ability stat out of any player in this XI. This alone makes Stones worth the cash it'll take to lure him away from Man City's grasp.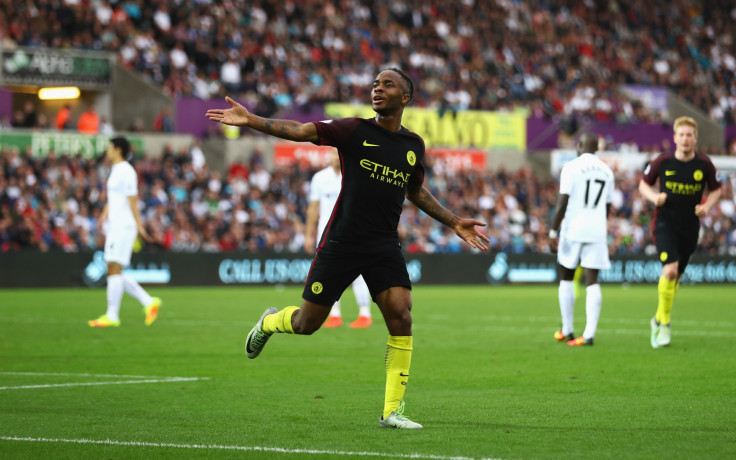 Left Midfield - Raheem Sterling (Man City, England)
A firm Football Manager favourite for several years, Sterling is ready-made for top-tier competition and his ability explodes later on.
Capable of playing on the right and as a striker if needs be, the technically-gifted Man City winger tends to switch clubs early on in FM 2017, so be on the lookout as he'll have plenty of wealthy suitors.
Central Midfield - Dele Alli (Tottenham, England)
A bona fide star in the making, Tottenham's playmaker has been earning man of the match awards for both club and country for fun and rapidly develops into one of FM 2017's best. Whether in a deep lying creative role, or at the forefront of every attack, Alli strolls into our XI.
Central Midfield - Lewis Cook (Bournemouth, England)
The former Leeds man fits perfectly into a more defensively-minded midfield role and develops into a determined, tough-tackling destroyer. Cook can be snagged on the cheap from Bournemouth, but is usually reluctant to leave his new club in the first transfer window. One for your shortlist.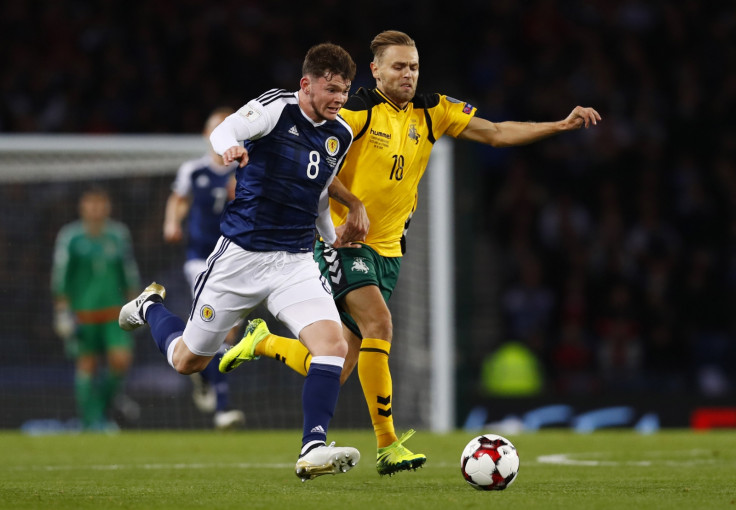 Right Midfield - Oliver Burke (RB Leipzig, Scotland)
The most expensive Scottish footballer ever is an easy grab from the Bundesliga and quickly transforms into an accomplished player for any side. Frighteningly pacey and with a penchant for rushing past unwitting defenders, Burke perfectly complements Sterling on the other flank.
Striker - Marcus Rashford (Man Utd, England)
You saw this coming. Man Utd's showboating wonderkid will cost the Earth in FM 2017, but will always pay it back tenfold. Whether poking around the box, dropping back into a trequartista role or cutting in from a wider position, Rashford is one of England's hottest prospects and a key signing for any side looking to snag league and European gold.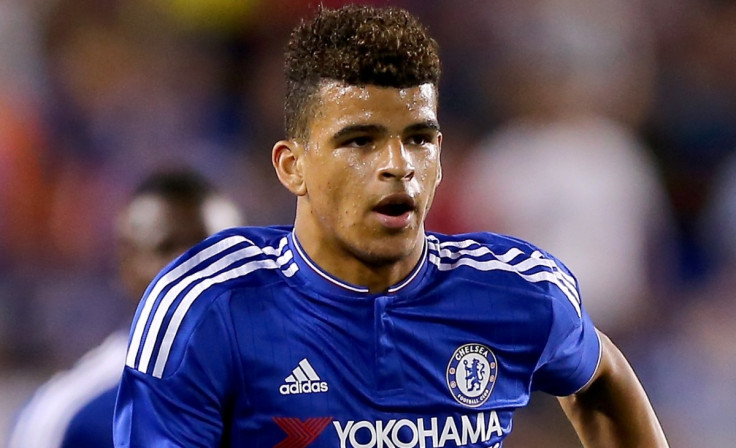 Dominic Solanke - (Chelsea, England)
While not the perfect target man-like partner for Rashford, the Chelsea youth prospect's is slightly taller than his Mancunian rival and offers a decent aerial threat. With an absurd determination stat and a knack of bagging a goal during defensive scrambles, Solanke may not have broken into Chelsea's first team just yet, but he's worthy of the final slot in ours.
Honorable mentions / on the subs bench:
Dael Fry (Rotherham, England)
Luke Shaw (Man Utd, England)
Ross Barkley (Everton, England)
Marcus Edwards (Tottenham, England)
Ryan Gauld (Vitória, Scotland)
Che Adams (Birmingham, England)
Adam Armstrong (Barnsley, England)