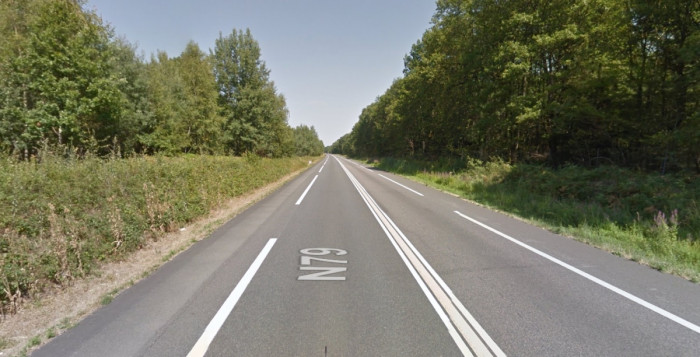 An investigation is underway after all 12 passengers in a minibus died in a horrific crash in central France in which only the driver survived. The 12 are all though to be Portuguese holidaymakers who were returning home for Easter from Switzerland via the notorious N79, la route Centre-Europe Atlantique (RCEA), when the crash took place near the village of Montbeugny, in the Allier department near Moulins.
Six ambulances, 20 police, and 60 fire-fighters attended the scene of the crash, which occurred just before midnight on Thursday night (24 March). The two Italian drivers of the truck escaped serious injury but are suffering from shock. They told police the minibus suddenly veered left into oncoming traffic leaving them no time avoid the collision. The driver of the minibus was taken to hospital with light injures and will face questioning. However police say he was not under the influence of alcohol.
According to local media reports, among the dead were a mother, father and their son, and other reports said the youngest victim was a 12-year-old girl. The bodies were taken to a local village hall which is being used as a temporary morgue. The N79 was closed for a time but was scheduled to reopen on Friday morning (25 March).
The N79 is said to be one of the most dangerous in France. Along the stretch where the crash occurred it is a long, straight single-carriageway, with few opportunities for people to overtake. A local judicial source said the road "is quite monotonous, the speed limit is 90 kilometers (56 miles) per hour. There are those who are impatient and those who fall asleep. They've been talking about adding a second lane for 40 years."
France has one of the highest road fatality rates in Western Europe. In 2015 there were 53 deaths per million people per annum. In comparison the UK average is 29 people per million.